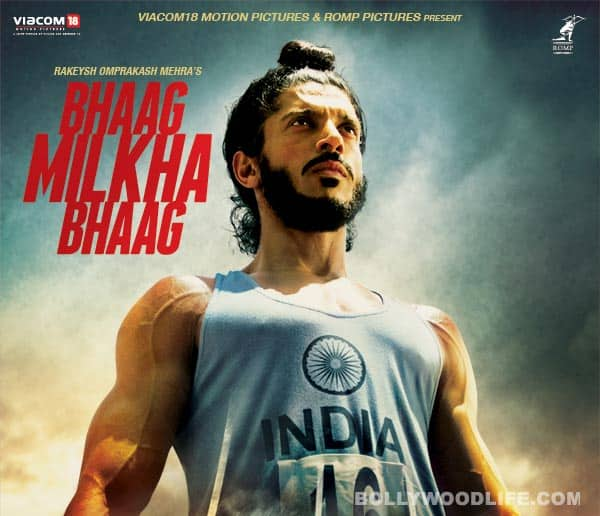 The actor falls in love, joins the army and works super hard to become one of the best athletes in the country
The transition shown in Farhan Akhtar's life is something that keeps us totally hooked in the new trailer of Bhaag Milkha Bhaag. From being a flirtatious young bloke to a responsible hardworking athlete –Akhtar's inspiring tale is riveting to the core. We like that one scene in which he's trying to woo his lady love Sonam Kapoor and tells her how amazing it would be to have several kids with an impish grin on his face.
The one defining moment in the trailer is when he gets slapped by one of his army heads for allegedly disrespecting the uniform. We love Farhan's simplicity, the beads of perspiration that exemplify his struggle throughout and his will to achieve something – every scene makes us want to look forward to this biopic!
[jwplayer mediaid="236649″]