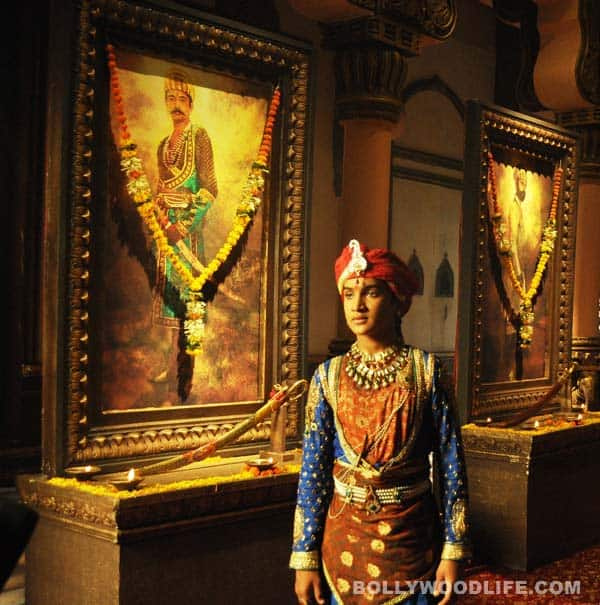 What strikes us first about the show is its long winding name that is similar to zillion others that run on television. The rest we seriously hope is different!
Bharat Ka Veer Putra – Maharana Pratap on Sony TV is a historical drama that narrates the awe-inspiring story of the young Rajput warrior and ruler of Mewar, Maharana Pratap Singh, one of the first freedom fighters of India. The inaugural episode follows the norm of listing out every character in detail.
But what is different this time around is that Amitabh Bachchan's voice booms through the speakers in the introductory segment – his deep baritone is inspirational, powerful and patriotic, and keeps you glued to the television screens from the very word go.
The opening sequence introducing the young Maharana Pratap, played by Faisal Khan, is well shot in a semi-arid region and the background song aptly explains what the warrior stands for. Faisal creates a good first impression – he fits the bill perfectly, brings in a lot of finesse despite it being his first attempt at acting, and his expressions are something to watch out for.
Shakti Anand is impressive as Maharana Udai Singh – his poise, dialogue delivery and body language is apt as the king. The actor has definitely worked hard to get into the skin of the character and the outcome in laudable.
While the male leads are bang on, the female actors – Rajshree Thakur (Maharani Jayawanta Bai Songara), Aashka Goradia (Maharani Bhatiyani) and Divyaalakshmi (Maharani SajjaBai) have been roped in to do what they know best – look all decked up and add to the glamour quotient by strutting around in designer clothes and jewelleries that can be passed off as an entire shop.
The storyline starts off with how Udai Singh loves his homeland and doesn't fear sacrificing his life for it. But at the same time he believes all battles are not won through bloodshed; how novel! And so he surrenders the fort of Chittor to the Afghan invaders. However, after a year, Udai Singh has a change of heart and he plans to reclaim his fort. While the story makes a smooth transition and the dialogues are powerful, the makers could have focused a little less on showing the Afghan head as too wicked and instead, a bit more on how the invasion actually happened.
But all in all, this historical drama with extravagant sets and palatial structures comes as some relief for all those who have had enough of those emotional atyachaars and saas-bahu dramas. The show looks promising for the cinematic experience it provides. We just hope it lives up to our GREAT expectations in the long run!
Rating:
out of 5
Reviewed by Namrata Thakker
* Poor
** Average
*** Good
**** Very good
***** Excellent