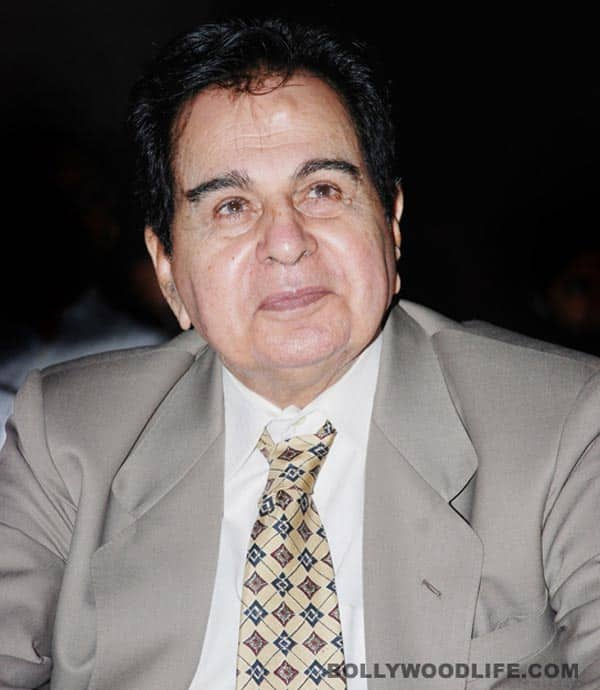 Cineswami tells us about filmmaker Mahesh Bhatt's petition to the government for considering veteran actor Dilip Kumar for India's highest civilian honour
Indian acting legend Dilip Kumar, 90, might get a Bharat Ratna if Mahesh Bhatt has his way. Not used to being out of the limelight for long, the loudmouthed Bhatt is finally employing his considerable energies for a good cause. The Bhatt has begun a petition to this end and he is supported by a who's who of Bollywood. The list is long and wide. Supporters include Rajinikanth, Kamal Hassan, Aamir Khan, Yash Chopra (before he passed away obviously), Mammootty, Rakesh Roshan, Subhash Ghai, Chiranjeevi, Ramesh Sippy, Kajol, Priyanka Chopra and Mukesh Bhatt.
Mahesh Bhatt said: Dilip Kumar, the icon is as old as the Indian film industry. He is the symbol of secular India and has an unmatched career record spanning from pre-Independence years till the last decade."
Bhatt and some of his younger lights that understand social media have started a Facebook page that plugs Dilip Kumar for India's highest civilian honour. The number of supporters on the page has crossed a thousand. Lesser lights Bhatt have signed the petition include Rajeev Khandelwal, Randeep Hooda, Salma Agha, Runa Laila, Mukul Dev and Khalid Mohamed.
Bhatt is a self appointed spokesperson for the people of India as a statement on the Facebook page proves. It goes: "The people of India would like to send their fervent request to the Government of India to confer the prestigious Bharat Ratna, India's highest civilian honour, to the best actor in the country, Shri Dilip Kumar."
Bhatt seriously, let's hope that the Government listens.
Meanwhile, if there was any doubt to the contrary, let it be laid to rest now. The Italians have officially lost it – at least, their tourism board has. The Italian region of Puglia has named a travel itinerary after the hack producer Sajid Nadiadwala who is soon to turn hack director with hack actor Salman Khan's Kick. Looks like they are hoping to kickstart Indian tourism in the region in the same way that Zindagi Na Milegi Dobara boosted Indian tourist numbers in Spain. But the Italians are missing a trick here. They clearly don't know that Nadiadwala is spending over Rs 150 crore for his next two films in, wait for it, London, which, the last time Cineswami checked, was in the United Kingdom and not in Italy.
Finally, to Lollywood, our poor cousins in the west where Pakistani producers have threatened to go on hunger strike if the release of Indian films is not severely curtailed. Their contention is that the glitzy product from Bollywood is curtailing growth of the Pakistani film industry that is already in the doldrums and indeed is squeezing the life juice from it. We understand your pain, children, but there is such a thing as consumer choice and another called a free market. Look those terms up. In the meantime, live with Bollywood or die a natural death. And take hope in the fact that your cricket team as of today is probably marginally better than ours.
ALSO READ: Dilip Kumar is an Amitabh Bachchan fan!