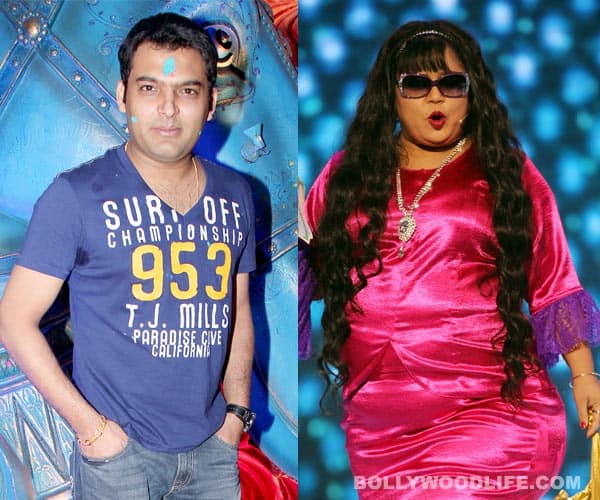 It may be just a joke, but will the bigwigs of Bollywood take it sportingly?
Their witty lines and cracks may be below the belt and sometimes a little lower too, but one can't deny that the jodi provide unlimited entertainment.
While Shahrukh Khan and Saif Ali Khan made everyone giggle on stage during the Filmfare Awards on January 20, it was up to ace comedians Bharti Singh and Kapil Sharma to provide entertainment on the red carpet. Big or small – no star was spared from their sarcastic jokes or healthy criticism, but then again, what's the fun in being politically correct, no?
Bharti and Kapil took digs at actors from Madhuri Dixit, Sridevi, Priyanka Chopra and Deepika Padukone to the newbies Arjun Kapoor, Ranveer Singh, Sidharth Malhotra, Alia Bhatt and Parineeti Chopra. It was all in jest, but we just hope that the stars have taken it in their stride and laughed along, 'coz no one likes a sore loser, right!