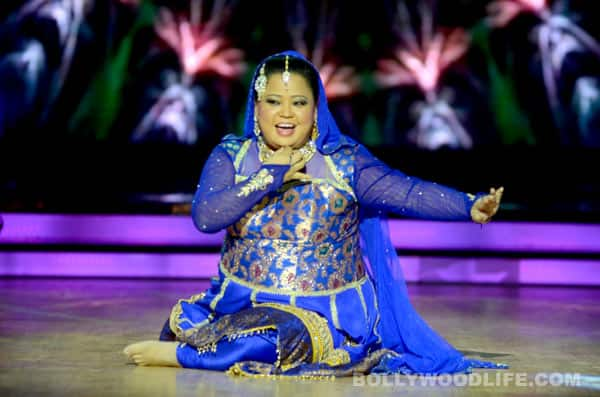 The well rounded comedy queen may have been a hot favourite on the dance reality show, but she left behind a bad taste in everyone's mouth when she quit
Drama is part of every reality show, sometimes carefully orchestrated, but this time we are not sure whether it is was deliberate or straight from the heart. Comedy star Bharti Singh, who is not exactly the best dancer, but kept chugging along on the show because of her popularity and the votes it brought in, has finally been eliminated from Jhalak Dikhhla Jaa 5. While it had been expected for some time – Bharti's staying power was a matter for amazement as more talented dancers were eliminated, from the graceful Shibani Dandekar, Karan Wahi and even Giaa Manek – no one expected it to happen in the way it did.
Bharti showed amazingly little grace and more than a hint of sour grapes when she was told she had to face a dance-off with the far better Rashmi Desai Sandhu in the semi-finals. If Isha Sharvani could be pushed into the semis without dancing, since she had suffered a fairly serious elbow injury, so could she, Bharti complained, since she herself had been performing with fever and a strained back. What she perhaps conveniently forgot was that Isha and her partner Salman Khan had consistently racked up top scores of 30 points for almost every performance they presented, while Bharti and her choreographer Savio Barnes managed to scrape past elimination most of the time.
And what had judge Karan Johar obviously very annoyed, was the lady's statement – "The TRPs of the show are so high just because of my presence," she insisted, leaving not just the judges fuming, but the dancers and much of the watching audience too, we can predict. Bharti then refused to be part of the dance off, presenting an ultimatum – either you pardon me this round, as you did Isha, or I leave.
She left.