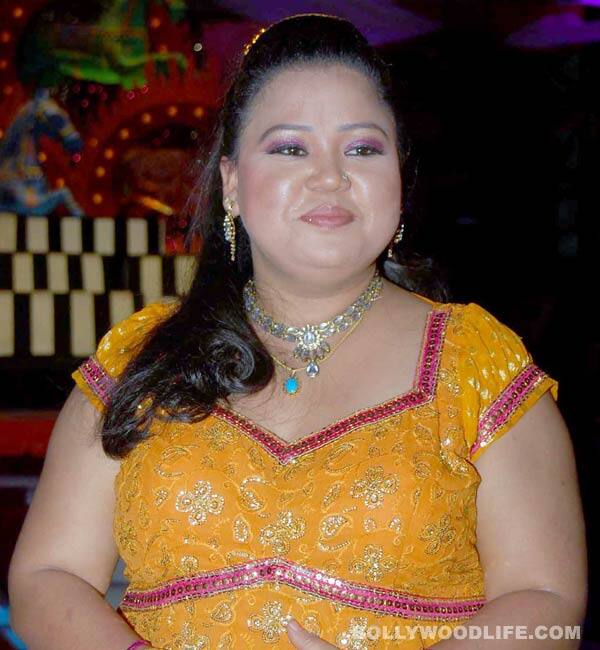 The ace comedian clears the rumours about her alleged engagement party
Bharti Singh can easily make you roll on the floor with laughter (quite literally). Her one-liners, witty remands are a proof to that fact. We recently heard that the actor got engaged and will soon be tying the knot.
We got in touch with Bharti to clarify a few things. "Intro: I do not know who got me engaged. It's really sad they way things were written about me and my supposed partner. Imagine, if your cameraman drops you home and tomorrow word spreads that you are engaged to him. Wouldn't you feel bad? See, I flirt openly be it with Amitabh Bachchan or Shahrukh Khan. Being engaged to someone is not a wrong thing, no? After all, it is not like I ran away. See if and when I do get engaged, I will invite the media. Everyone wants to know how Bharti's fiancé would be like. The story was so badly written; it was upsetting. The channel mentioned that I apparently gifted him a car and things like that. He is my writer; he lives with me to write scripts for me. I just bought my own car recently after a lot of struggle, why would I be distributing cars. I will not do any stunts like this to become popular. I felt very bad. I know the channels that started this story and I am very upset with them."
Well, who would not be? When we asked the comedienne if she will ever marry someone, the actor laughs loud and says, "Of course I want to get married. I will marry in the next three years. For sure!" Kudos to that!