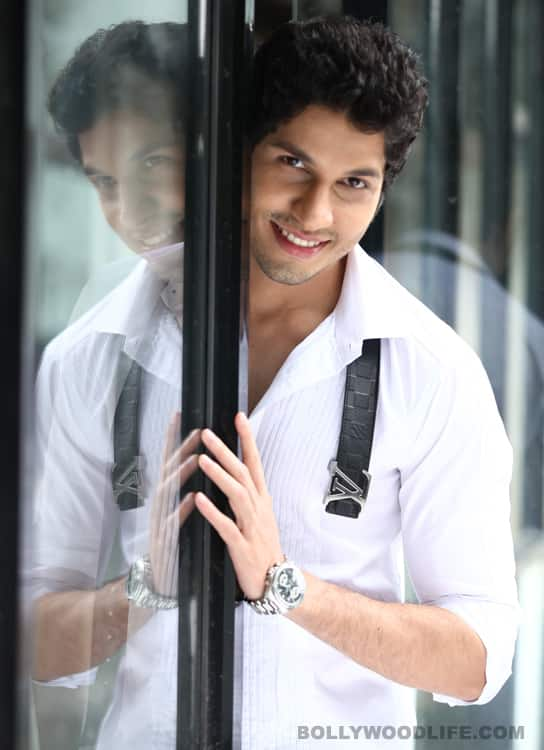 What's up with Bhaumik Sampat, the young man who disappeared after making quite a few ripples with Zee Cinestars Ki Khoj almost a decade ago? Turns out that he is trying to find his way back to the limelight with his first movie, Sadda Adda, all set to release next month…..
Life has been a roller-coaster ride for Bhaumik Sampat. His biggest regret: not having a godfather in the film industry. He says, "It started with television commercials (in groups). I was a kid with no one to guide me." Hailing from the suburbs of Mumbai, Bhaumik dreamed of making it big ever since he was a child. And after waiting for long, a coveted break appeared in the form of Zee Cinestar Ki Khoj. "I thought this is where my car would take top gear and reach the heights," said Bhaumik. He was wrong. The show didn't open up avenues (read movie offers) that Bhaumik wanted to explore. While quite a few of his competitors from the show – Abhishek Avasthi, Ankita Lokhande, Naman Shaw – found their place in television, Bhaumik preferred to stay away from it and found himself with time on his hands for almost seven years of his life.
So wasn't it better to join television than just sit and wait for a movie to come his way? The question wasn't a simple one for Mr Sampat. His subconscious was tearing him apart. "I am a huge fan of Mr Amitabh Bachchan; I have grown up watching him on the silver screen. Somewhere in the back of mind I have always aspired to be a movie star." And this aspiration didn't allow Bhaumik to follow his co-stars to the world of small screen entertainment.
Sadda Adda happened after seven long years. Was it really what Bhaumik wanted? The actor explains, "It is a story of six guys, all from different backgrounds. Each one has big dreams and their only means of fulfilling them is hope and hard work." It touched a chord in the actor's heart. "This is what I related to, so immediately I decided to come onboard," he says.
Bhaumik's first movie is based on friendship. What are the actor's views on this relationship? "Friendship doesn't mean asking your friend 'Did you eat food?'; it means saying 'Chal kaminey khana khatey hai', he says and follows it up with the cliché, "Friends are the family you choose."
The wannabe actor has been patiently waiting his turn, but given a chance, would he like to take the Bigg Boss route? "I haven't given it a thought yet," he replies, but if the invitation ever came his way he will prepare for it by including a lot of profanities in his language, he laughs. For an actor who knows the importance of a godfather in this industry, Bhaumik realises that a little help from the biggies could go a long way. "I believe it is necessary to join a big banner group to be successful in Bollywood." Which is perhaps why he became associated with an established name from the production world, Rajtaru Productions, for his Sadda Adda. Bhaumik looks hopeful, "Finally I see a station approaching, yes – January 13, 2012 (release date of Sadda Adda)."