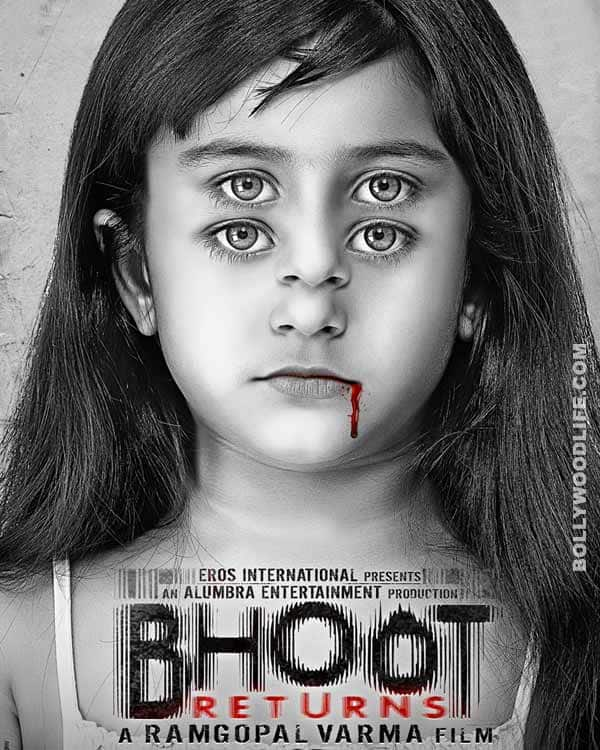 Ram Gopal Varma's Bhoot was a movie that left us looking over our shoulders every now and then. Will the sequel make us do that too?
As the trailer of Bhoot Returns begins, one is faintly reminded of the Oren Peli movie Paranormal Activity. But the feeling is short-lived and limited only to the shots taken by a spy camera. Post that, the movie is about an imaginary friend (sigh!) – Shabbo in this case – that keeps the family peeping and shrieking at odd hours.
Apart from those promised thrills that might make you jump –when the balloon bursts, or when a bloody (No, we're not swearing. It's only a description) kid drops from the attic – we wonder if we're gearing up for yet another déjà vu. Are we, RGV?
Also, Bhoot Returns marks the return of Manisha Koirala to the big budget cinema, who co-stars with JD Chakravarthy (Remember Sushmita Sen's husband in Vaastu Shastra?). And while Koirala's open-mouthed expressions that follow her hoarse dialogues are aptly in place, we wonder if the movie will be successful in re-launching this actor back into the glitzy world of Hindi movies.
Take a look at this trailer of Bhoot Returns and tell us – Do you think this sequel will as good as the Urmila Matondkar-Ajay Devgn starrer, Bhoot?