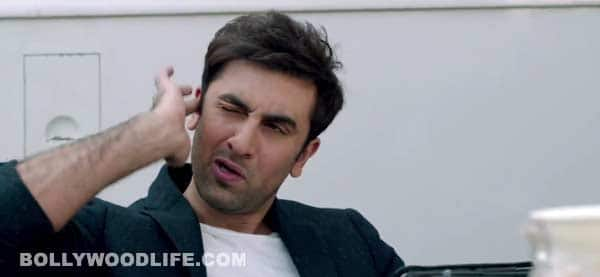 Here is the dialogue promo from Big B's upcoming film, Bhoothnath Returns
People have been waiting with bated breath ever since it was announced that Ranbir Kapoor and Shahrukh Khan will make a special appearance in Amitabh Bachchan's upcoming film, Bhoothnath Returns. And looks like the wait is finally over as the makers of the film have released the dialogue promo featuring Ranbir.
The video titled Sunai Nahi De Raha starts with Sr Bachchan, who is a friendly ghost, talking about the importance of having a voter ID card. In the film, Big B is pitted against Bhau (played by Boman Irani), who is a local MLA.
As the promo continues, we see Ranbir Kapoor, who as we already told you, plays himself in the film, pulling the leg of a crew member who does not have a voter ID card. While the crew member calls Ranbir for a shot, he doesn't listen to him saying he can't hear what he is saying and implying that getting the voter ID card is the most important thing.
Watch the dialogue promo from Bhoothnath Returns here and tell us how do you like it.