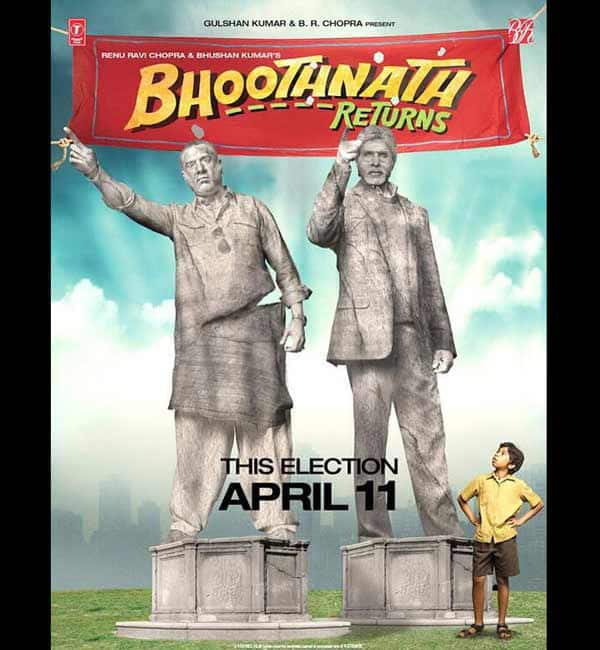 Yes, they are the latest B-townies contesting elections. Of course not in the real life Lok Sabha Elections 2014 but the reel life elections
Have you seen the new poster of Amitabh Bachchan's upcoming film Bhoothnath Returns? Well, Big B is back as the friendly ghost and what more, he is entering politics too as a ghost! Sounds hilarious but we are curious, aren't you? In the new poster for Bhoothnath Returns, we get to see Amitabh Bachchan and Boman Irani standing tall with one hand up in the air, raising a finger, as statues. While Boman's statue is slightly broken, there's a lil boy standing near Big B's statue. The tagline on this poster reads, "This election April 11." Well, that's the release date of Amitabh's horror comedy-drama. As compared to the trailer, this poster is quite average, no? But we must say that Big B looks better as a candidate for elections than Boman Irani!
So BollywoodLifers, to know if Amitabh Bachchan wins against Boman Irani, you only need to wait till April 11… Are you excited for Bhoothnath Returns, peeps?