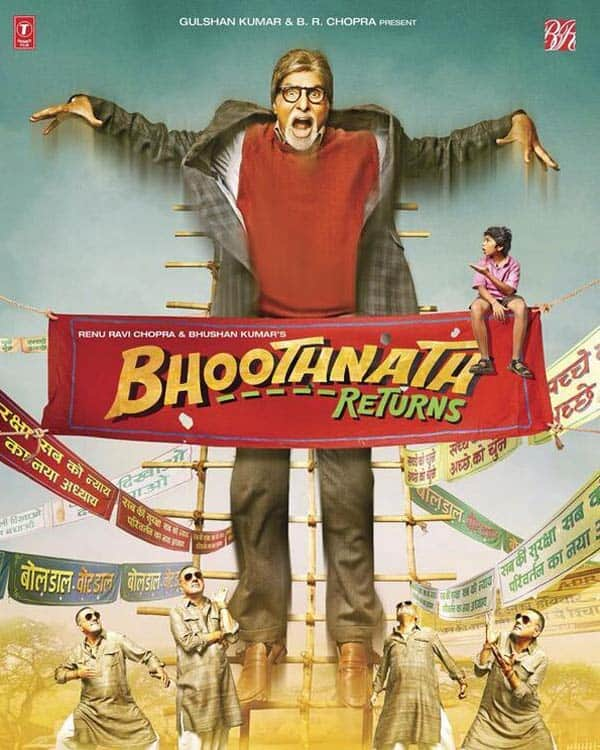 Big B is back with a bang in his 'spirited' avatar as Bhoothnath
But the real hero of the film is the child protagonist, Parth Bhalerao (Akhrot).
Bhoothnath Returns directed by Nitesh Tiwari and produced jointly by Bhushan Kumar, Krishan Kumar, Ravi Chopra is the sequel to the 2008 Bhoothnath. Our reviewer is currently watching the film at a theatre right now and has sent his first impression on the satirical comedy.
In this second installment, the story is much more substantial and far more entertaining than the original movie.  Amitabh Bachchan's presence is tall and magical. Boman Irani is mean and brilliant. The comic punches are hilarious and the direction is precise. Bhoothnath has decided to fight against corruption with gusto lets see if he succeeds in his noble endeavour in the second half and wins the election or not.