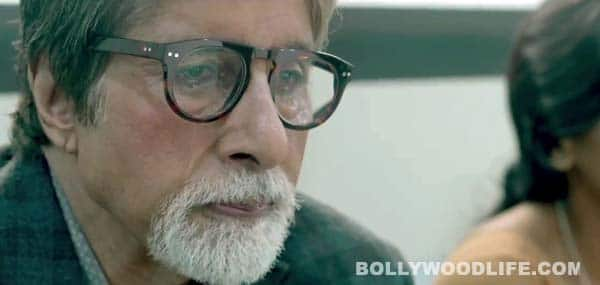 The new song from Bhoothnath Returns is out and this one's for all those who love hearing soul stirring songs
After two foot tapping numbers – Party toh banti hai and Party with the Bhootnath, the makers of Amitabh Bachchan starrer Bhoothnath Returns have now released a slow beautiful number. Titled Sahib, this track has been sung by Rituraj whose powerful  voice is absolutely soothing to the ears. In fact, at one point his dumdaar awaaz reminded me of Kailash Kher. Composed by Ram Sampath, the lyrics of this high-on emotion track have been penned by Munna Dhiman. Coming to the video, it syncs perfectly with the song and there are moments when you'll be left with lump in your throat. There is a scene in the video where child actor Parth Bhalerao hands over a cheque to a mother. The scene has been shot amazingly well and will surely leave you teary eyed. Then there is Amitabh Bachchan who really knows how to emote with his eyes. Watch the video and you'll know what we are trying to say.
Of all the songs that I have heard so far from Bhoothnath Returns, Sahib is undoubtedly the best from the lot. So Bollywoodlifers quickly hear the song, watch the video and tells us what do you think!