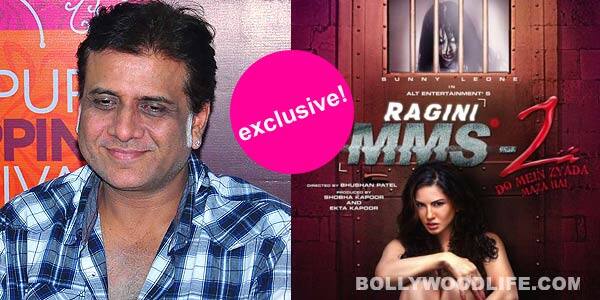 The Ragini MMS 2 director maintains that his movie is not called a horrex flick for nothing
Bhushan Patel is adamant that he is neither selling sex nor horror in his forthcoming movie Ragini MMS 2, starring pornstar Sunny Leone in the lead role. " Ragini MMS 2 was a natural progression of the first film with the same name. I did not force myself into directing this movie just because the first was success, but it was a logical decision to tell a horror story that I already had in my mind in the form of a sequel," said the filmmaker who believes that sex and horror go hand in hand.
"Both sex and horror generate thrill in audience's mind. That's why you see these two facets getting exploited together in a movie that can broadly be called a horror flick. That's why we coined the term horrex to define this genre. Sunny Leone's presence only amplifies the effect," added Patel.
Patel also revealed that Sunny is not his choice for the movie. She was already on board, roped in by the production house. If not Sunny, who would have played the sexy-siren's character in Ragini MMS 2, we asked. "I have no clue. That's a hypothetical query. I think Sunny has done a brilliant job in this movie. She will surprise you with her acting for sure," promised Patel.
We are not sure about Sunny's acting, but going by the trailer we are confident that Sunny will not disappoint us by her overall 'performance'? Wink, wink!