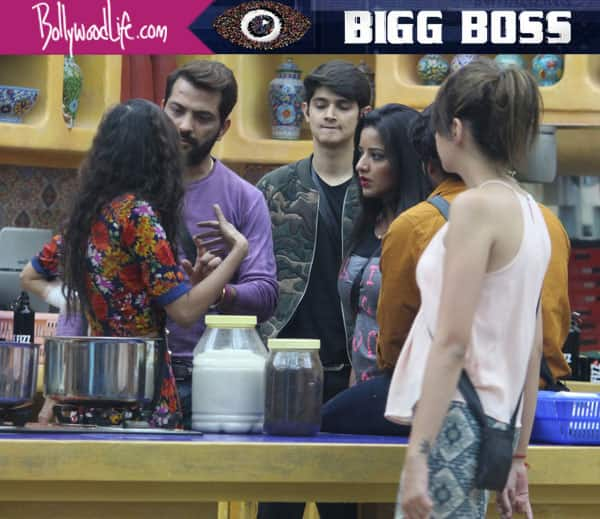 Last night's episode of Bigg Boss 10 was highly entertaining. Right from a cat-fight between Mona Lisa and Priyanka Jagga to Om Swami's major break down, we saw it all. But in case you missed it, fret not! Check out the highlights right here on BollywoodLife. Take a look:
Priyanka beats Bani again – Noticing Priyanka and Bani out of their domes, the contestants try to figure the winner of the task. Priyanka initially refused to tell Manveer Gurjar, but as he walked away Priyanka cheekily revealed the result to him. Delivering good and bad news, Bigg Boss announced Priyanka, Sahil Anand, Gaurav Chopra and Nitibha Kaul as the winners of the dome task, and declared the losing contestants to be nominated and banished to the challenger's room.
Manveer and Manu expose Om Swami – Manveer noticed Om Swami hiding something in his pillow. On checking his pillow, Manveer found spoons and told everybody that Om Swami had some ulterior motives. Justifying himself, Om Swami said that he kept the spoons to keep 'Asoor shakti (negative energies)' away. Scared by his behaviour, Manu and Manveer checked his bags and were shocked to find Lopamudra Raut's perfume and other household items. Giving Om Swami a last warning, Priyanka said that if he doesn't stop she will not to talk to him anymore because it is insulting. A furious Om Swami got into a brawl with Manveer for checking his bag without his consent. With all the housemates calling him a robber, Om Swami broke down. (ALSO READ: Bigg Boss 29th November 2016 Episode 45 LIVE updates: Contestants celebrate Bani J's birthday in the house as she gets her favourite protein cake)
Mona and Priyanka's cat-fight – In the evening, Om Swami told Priyanka that Manu and Manveer are responsible for creating fights between all the housemates. Mona overheard this and told Om Swami to stop talking ill about others. Priyanka, insecure about Manu's friendships, picked a fight with Mona which only calmed down after Manu played the peacemaker.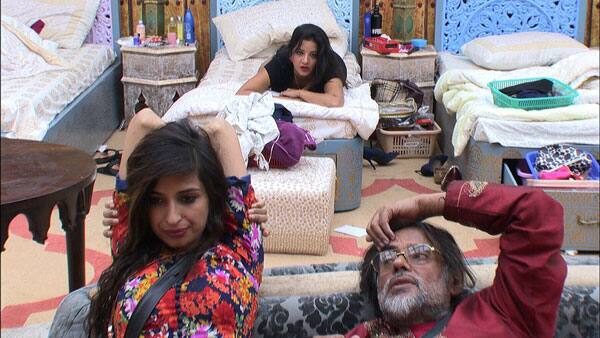 Rohan Mehra dethroned from captaincy forever – Seeing the housemates take their own sweet time to complete their work, Sahil and Bani discussed Rohan's inabilities as a captain. Further, with Bigg Boss having to interfere every time, Bigg Boss decided to terminate Rohan's captaincy and barred him from ever being a captain again. An exasperated Rohan asked for everyone's opinion about his captaincy and all the contestants tried to pacify him.