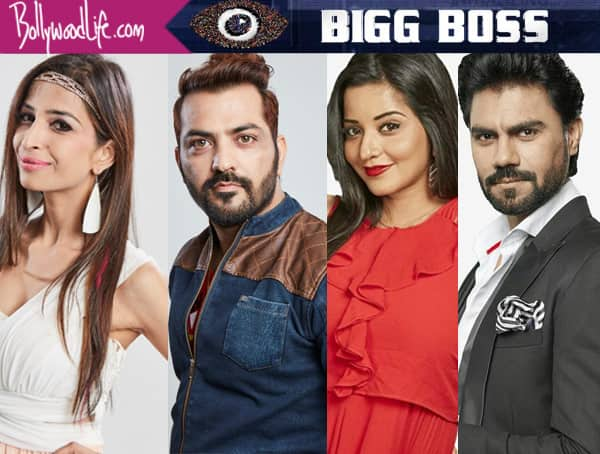 The most awaited moment of Bigg Boss 10 is here! 15 contestants have entered the glass walled house and this crazy mix of celebrities and commoners is already creating storm inside. Day one inside the Bigg Boss 10 house was quite eventful. From a heated argument between Bani J and Priyanka Jagga, to Om Swami's hilarious revelations about his birth, we saw it all. However, it was the first nominations of this season of Salman Khan's show that got us talking. Yes, the housemates took part in the nominations ki prakriya on the very first day.
Bigg Boss asked each commoner to nominate two celebrities. The celebrities, on the other hand, were collectively asked to decide two names from the commoners that they would like to nominate. (ALSO READ: Bigg Boss 10 review: Salman Khan, Deepika Padukone and commoners rock the premiere episode)
Akansha Sharma nominated Rahul Dev and Antara Biswas (Mona Lisa) citing that she hasn't bonded with them that well. Manoj Punjabi named Bani J and Gaurav Chopra. Priyanka Jagga nominated Bani and Gaurav because of the arguments that she had with both of them previously in the day. Navin Prakash nominated Gaurav and Rahul Dev. Nitibha Kaul nominated Rahul and Mona Lisa. Om Swami nominated Bani and Gaurav. Lokesh Kumari nominated Lopamudra Raut and Mona Lisa. Manveer Gujjar named Lopamudra and Mona Lisa.(ALSO READ: Bigg Boss 10 October 17th 2016 written update: Om Swami's hilarious revelations, Bani and Priyanka's heated argument made tonight's episode entertaining)
Mona Lisa and Gaurav were the unlucky two celebrities to be in the danger zone. Later, after collectively deciding, celebrities nominated Manoj and Priyanka.
So there you are. These are the contestants who have been nominated right in the first week of Bigg Boss 10. Vote and tell us who should be the first person to be evicted from Bigg Boss 10.