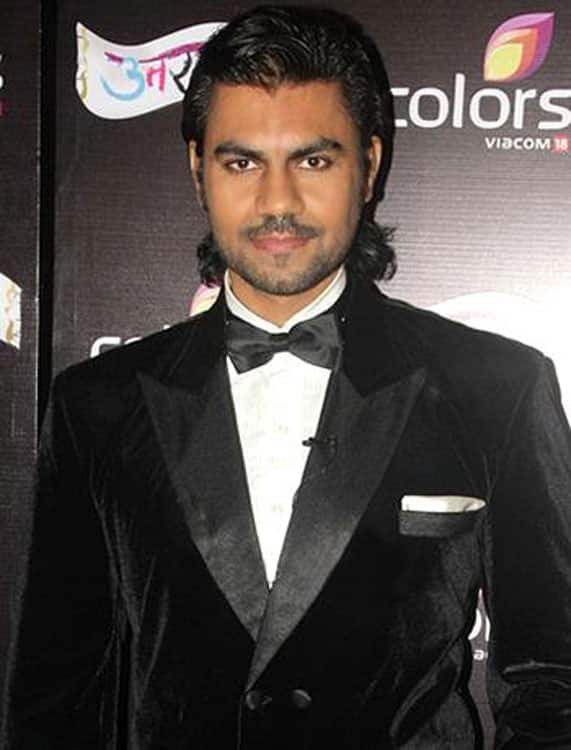 Ever since it was announced in Bigg Boss 10 that the celebrities will have to be sevaks in the house and serve Indiawale, celebs have been trying their best to keep up with their work and put up with all the condescending comments by the commoners. Be it cooking or cleaning the pool three times a day, the celebs are seen putting up a strong face and completing all the tasks. Though there have been instances when the commoners have had heated arguments with the celebs, the sevaks are making sure that they don't cross the line or break any rules. Priyanka Jagga, Manu Punjabi and Om Swami have been stirring a lot of controversies and unnecessary fights in the house.
Gaurav Chopra has been nominated for the eliminations this week and the actor is leaving no stone unturned to play it safe. Gaurav, who had been playing it safe and making sure that everybody followed all the instructions without breaking the rules, seems to have given up finally. After being pestered and tortured by the Indiawale, Gaurav Chopra decided to take matters in his own hands and do something about it. Indiawale cannot give the sevaks any orders without ringing the 'Hukum Ki Ghanti' and Gaurav hides the bell in the freezer. He then confides in all the celebrities that he has hidden the bell and asks them to sit back and enjoy the reaction on the maalik's faces. (ALSO READ: Bigg Boss 10: Gaurav Chopra, Antara Biswas, Priyanka Jagga and Manoj Punjabi nominated – who should be eliminated this week?)
Soon after, Priyanka comes in to give Lopa some work when Gaurav stops her. He tells her that she will have to ring the 'hukum ki ghanti' to give them work and forbids Lopa from following her orders. Hell breaks loose in the Bigg Boss 10 house as the commoners are flabbergasted at not finding the 'hukum ki ghanti'. Later on, Gaurav and Rohan Mehra hide the bell under the sofa in the living room. Will the commoners be successful in finding the ghanti or will this just lead to another fight or worse, a brawl in the house?
Gaurav Chopra has been nominated in the first elimination along with Antara Biswas aka Monalisa, Priyanka Jagga and Manu Punjabi. Will this be Gaurav's way of revenge or leave an impression before being evicted from the house?Stay tuned with BollywoodLife for more LIVE updates and scoop from the Bigg Boss 10 house.
Aakansha Sharma ex-wife of Yuvraj Singh's brother enters the Bigg Boss house as a commoner.

This glam doll from Delhi was once married to cricketer Yuvraj Singh's brother. Her various associations will surely throw a googly at people.

Priyanka Jagga is a famous socialite of Delhi and is now a contestant in the Bigg Boss house.

Priyanka married a Canadian, she is a businesswoman who has collaborated with her husband to run a BPO. She is married with kids and will add a lot of charm to the house.

Om Swami a well known Swami making an interesting entry with the news of Salman Khan's wedding next year.

Om Swami is the only 'baba' in the Bigg Boss house and claims to have a massive following, even from celebrities. He believes he's gifted, and claimed that he cured Elizabeth Taylor's back problem by kicking her.

Nitibha Kaul who worked at Google quits her job for the Bigg Boss

Nitibha Kaul is a modern urban Indian woman, she is the perfect example of 'beauty with brains'. She has won several local beauty pageants and is like the girl next door.

Navin Prakash from Bihar is a teacher by profession and enters the Bigg Boss house.

Hailing from a very small Naxal hit village in Bihar, Navin defied his village's norm to become self-sufficient. In fact, he even helped his siblings to achieve this.

Manveer Gurjar is a typical Indiawale who build excitement with his entry on the stage.

Manveer is a rustic, non-urban and proud Indian village man, hailing from a joint family of about 47-48 members. He is quite short tempered and definitely not one to mess with.

Manoj Punjab is a self obsessed Aam Aadmi who is surely going to be the entertaining factor in the Bigg Boss house.

Obsessed with himself, Manoj is a self-confessed playboy who not only enjoys flirting with the ladies, but is also good at mimicry. We would love to see how he works his charm in the Bigg Boss house.

Lokesh Kumari Sharma makes her entry with Bani J and competes with her in a saree competition.

Lokesh Kumari a huge fan of Priyanka Chopra is quite talkative and seems the one who will entertain us with her talks in the Bigg Boss house.

Bani Judge who gained popularity with MTV Roadies is seen in Bigg Boss 10.

Bani is one of the fittest female celebrities. Let's see if her strong personality intimidates the others in the Bigg Boss house.

Rohan Mehra popularly known for his role in Yeh Rishta Kya Kehlata Hai enters the Bigg Boss house.

Rohan's chocolate boy looks have earned him a very strong female fan following. We are waiting to see if he will be able to charm the ladies inside the house.

Rahul Dev is one of the most popular baddies of Bollywood.

Rahul Dev best known for his villainous roles in films will battle his way through Bigg Boss 10.

Antara Biswas also known as Mona Lisa is a popular face of Bhojpuri films.

Antara is one of the most sought after actresses in the Bhojpuri film industry. She is said to set the temperatures soaring in the house.

Lopamudra Raut the second runner-up at Miss United Continents 2016 enters the Bigg boss house.

A popular model and beauty queen, competing comes naturally to Lopamudra and she knows how to win the viewers' hearts.

Karan Mehra also known as Naitik Singhania from Yeh Rishta Kya Kehlata Hai teams up with Rohan Mehra in the Big Boss house.

Karan's journey on television has been stupendous. The actor is stepping away from his adorable one-year-old son and wife to write a new chapter in his career graph. With a huge fan following Karan will stay in the house for quite sometime.

Gaurav Chopra one of the most popular TV actor makes his come back with Bigg Boss.

Gaurav has earned accolades through his strong acting skills, charming persona and sophisticated demeanor. But it's time to see whether his personality strikes a chord with the Housemates.