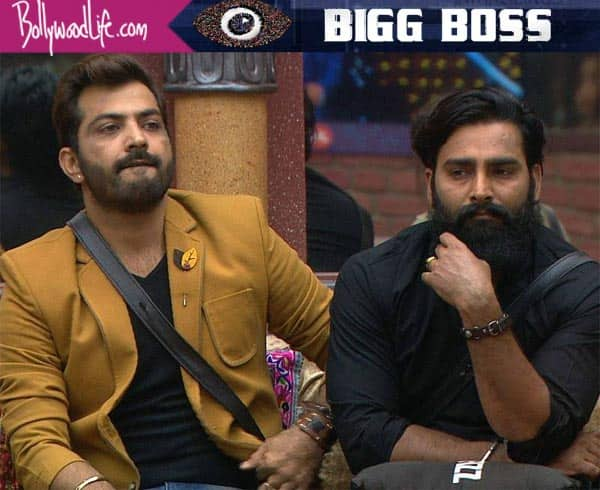 Rohan Mehra was dethroned from captaincy because of his inefficiency. And the sad part that he will not be able to compete for the captaincy till he is there inside the house. So as a result, the housemates were introduced to the first of two captaincy tasks wherein all contestants were given a test tube bearing another contestant's name. Whenever a gong rang, one contestant's test tube needed to be emptied, which meant that that particular contestant cannot advance to the next round of captaincy tournament. After the seventh gong, the last two contestants standing get a chance to fight for captaincy.And we can reveal to you that it's Manu Punjabi and Manveer Gurjar, who will fight for the captaincy. (ALSO READ: Bigg Boss 10: After Om Swami, Jason Shah makes some DEMEANING remarks on Mona Lisa)
But before they compete with each other to become the next captain, the two got into an argument for the very first time. Yes, cracks have started to appear in Manu and Manveer's friendship, which was considered to be quite strong until yesterday. It all started with Manveer and Mona Lisa, who get into an argument over throwing the test tube of Gaurav Chopra's name. Mona Lisa had Gaurav's test tube and Manveer was asking her to throw it. However, Mona Lisa wasn't willing to do so because Gaurav had Manu's test tube and Mona Lisa felt that if she threw Gaurav's test tube, he may in turn throw away Manu's test tube. The situation intensified and Manveer started talking a li'l rudely with Mona Lisa. This is when Manu had to intervene. This obviously doesn't go down well with Manveer, while Mona Lisa on the other end had a break down.
Things are definitely changing inside the Bigg Boss house. Who do you think will be the next captain? Let us know in the comments section below.