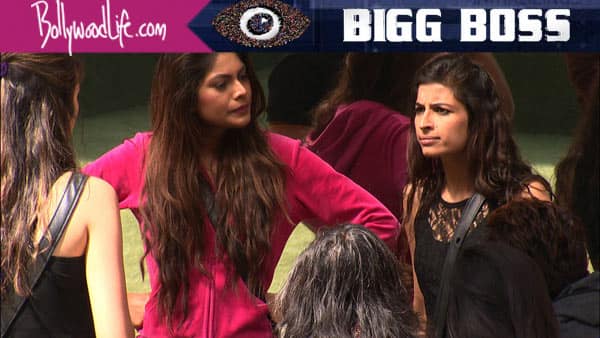 So Rohan Mehra was dethroned from his captaincy, thanks to his unfair decisions. And the sad part is that he won't get another chance to be the captain till he is there inside the Bigg Boss house. As a result, Bigg Boss announced a task wherein all contestants are given a test tube bearing another contestant's name. Whenever a gong rings, one contestant's test tube will need to be emptied and the contestant needs to provide a legitimate reason that person should not become the captain. And, after the seventh gong, the last man standing will fight for captaincy. (ALSO READ: Bigg Boss 10: Is Priyanka Jagga's friendship with Mona Lisa just a way to get back at Manu Punjabi?)
Simultaneously, there was also a luxury budget task that was going on. And Priyanka Jagga was asked to supervise the task. If she proves her mettle, then she might get a chance to compete for captaincy. But unfortunately (for her) and fortunately (for her fellow contestants), she did a really bad job. Giving a reason to this, Bigg Boss mentioned that Priyanka didn't take the task seriously. Even after rules being broken in front of her she didn't take any action. And, along with the housemates even she broke the rules by going into the luggage room with Manu Punjabi. Despite being given a golden chance, Priyanka didn't do her duty obediently due to which she lost her chance to fight for captaincy.
She would have been a terrible captain, so the housemates were quite lucky this time. And as for Priyanka, better luck next time lady.