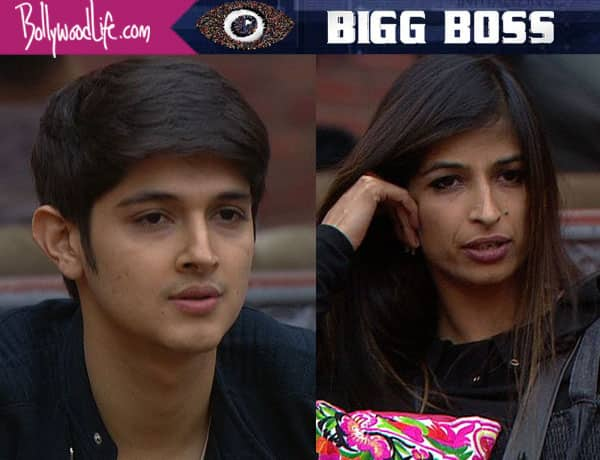 So we told you how the Bigg Boss house this year has a jail. And looks like, this much glorified jail got it's first inmate. Rohan Mehra, who is one of the celebrity contestants on Salman Khan's show will be sent to the jail by the commoner Priyanka Jagga.
It all starts when Rohan drops water on Priyanka by mistake which gives her a chance to pick a fight with him. She gets into a nasty argument and makes him wash her clothes as revenge. Rohan gulps the insults at that time, but he loses it when Manoj Punjabi (also known as Manu) tries to put him down. He says that Rohan will not be able to do anything in the house. An angry Rohan finally says that, 'Yehi farak hai aap mein aur hum mein'. With Rohan's comment all hell breaks loose and Manu charges towards him. Bani J and other celebrities come in between and stop Manu. (ALSO READ: Bigg Boss 10 contestant Rohan Mehra's girlfriend Kanchi Singh posted the sweetest message for him on Twitter)
This was just the beginning. The fight intensifies during The Raaz Karya where celebrities have to guess which secret belongs to which commoner. Rohan associates a secret involving one commoner's mother associated with the beedi making business with Priyanka Jagga whereas it is actually shared by Navin Prakash. Obviously Priyanka takes offence. She gets into a heated argument with the Yeh Rishta Kya Kehlata Hai star and sends him to jail after refuses to oblige Priyanka's request (the commoners are maaliks, while celebrities are sevaks).
Clearly, things have intensified right in the very first week of Bigg Boss. What are your thoughts? Do you really think Rohan is at fault her or is Priyanka over reacting? Let us know your thoughts in the comments section below.
Also Watch –