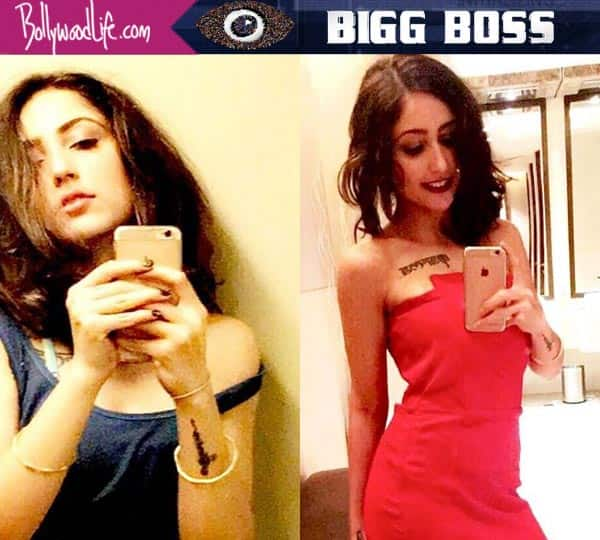 Akansha Sharma, who is one of the commoners on Salman Khan's Bigg Boss 10 has raised quite a many eyebrows with the revelations about her life on the high voltage reality show. First, on the pilot episode, she went on to reveal that she was cricketer Yuvraj Singh's former sister-in-law. She admitted to being married to the popular Indian cricketer's cousin brother Zorawar Singh, however this marriage lasted only for four months, after which she decided to separate and filed for divorce. However, it is her allegations on her mother-in-law Shabnam Singh being the reason for her failed marriage that got everyone talking. (ALSO READ: Bigg Boss 10 contestant Akansha Sharma ACCUSES Yuvraj Singh's family of forcefully getting her pregnant)
Although she might have landed in a legal soup after revealing too much about the Singh family on public platform, considering her divorce petition is still in court, which prohibits Akansha from talking about her in-laws on national television (according to Shabnam), but that hasn't stopped her from b*tching out her in-laws for we told you earlier in the morning, how in tonight's episode of Bigg Boss 10, she will reveal that how the entire Singh khandaan tagged along with her on her honeymoon to keep a close eye on the couple. Not just that, she also alleges that they forced her to get pregnant.
Amidst all the controversies surrounding her, we have now come across some photos of the lady in question on her personal Instagram account. From her bikini pictures to her sizzling photoshoots, Akansha is quite bold in real life, it seems.
A photo posted by Aakanksha Sharmaa (@karmasphere) on
While she is making headlines for her personal life, her friendship with fellow contestant Gaurav Chopra is also creating ripples. The two are getting along like a house on fire and we surely aren't complaining. With her recent fight with Om Swami, she has definitely become one of the popular commoners on the show right now, don't you agree? Let us know your thoughts in the comments section below?
Also Watch –