BIGG BOSS 5: Andrew Symonds wants to have fun with Sunny Leone!
BollywoodLife
Last Updated: 7.07 PM IST 12.06.2011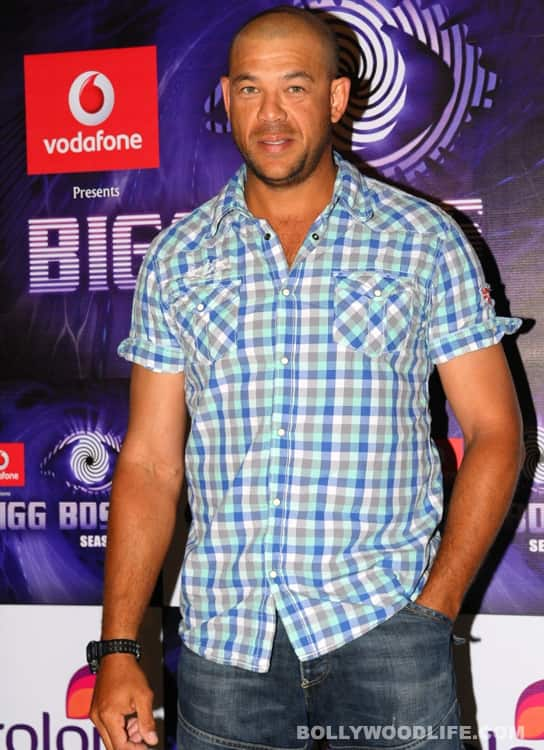 The cricketer defended the porn star's choice of profession. He also spoke about Harbhajan Singh, Yuvraj Singh and the state of Australian cricket
Australian all rounder Andrew Symonds is all set to enter the Bigg Boss 5 House on Wednesday. This is the first time that an international cricketer is participating in the reality show. Andrew said, "I decided to take up Bigg Boss as a challenge. India has been good to me and I have been travelling to India for over 20 years. I have not seen any of the previous episodes because I don't want to enter with a biased opinion of the other contestants. I am hoping to have a lot of fun inside the house and learn more about the Indian culture that I find very fascinating. I am also looking at this as an opportunity to showcase the Australian culture which involves fun-filled activities like barbecues, throwing people into the pool and being completely at peace."
On porn star Sunny Leone being a part of the house, Andrew said, "I'm not offended by her profession, as she is doing it for a living. I will get to know her in the house. We will have fun."
Andrew also surprised reporters by saying he did not know actors Sanjay Dutt and Salman Khan, the hosts of Bigg Boss 5. "I don't understand Bollywood movies so I don't watch them. I don't know Sanjay Dutt and Salman Khan. Today I was surfing the Net and I read about them," said the cricketer.
About his issue with Indian cricketer Harbhajan Singh, Andrew said, "Everything is fine between us. We sat, talked it out and ate mangoes together." But when asked which cricketer he would have liked in the Bigg Boss 5 House, Andrew quipped, "Rohit Sharma." We can clearly see who his fave is here.
The all rounder also wished Yuvraj Singh, who had recently been diagnosed with a tumour, a speedy recovery.
About the Australian cricket team, he said, "It is not as strong as it used to be but it (the upcoming series) will be a tough competition."
ALSO READ:
BIGG BOSS 5: Shonali refuses to share Sunny Leone's bed!
First Published: 7.07 PM IST 12.06.2011