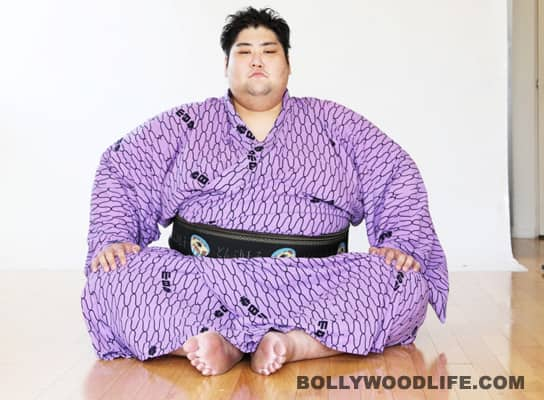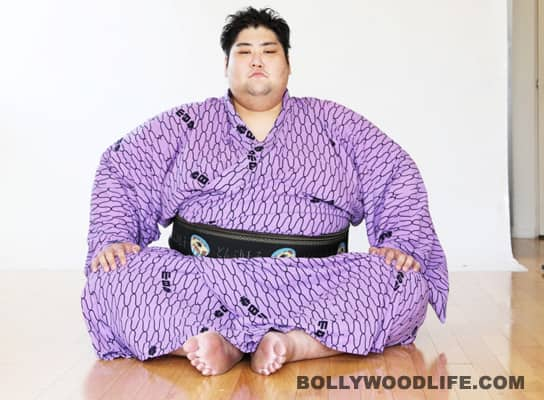 Yamamotoyama will have a special bed and food just like The Great Khali had in Bigg Boss 4
Looks like the guys from Colors are going all out to increase the ratings. of Bigg Boss 5. From having Shakti Kapoor as the only guy in a house full of women to bringing in more guys every week, to having Andrew Symonds as a guest visitor with Pooja Misrra as translator and even getting Salman Khan to enter the house, the channel guys have been trying hard to attract more viewers. Just when you thought there is nothing more they can do, they've thrown a new twist to the proceedings at the Bigg Boss 5 house. The six contestants who have been co-existing almost peacefully, will now have to adjust to a new housemate. Japanese Sumo wrestler Yamamotoyama Ryuta has agreed to be a part of the show. He will be making his entry in a couple of days. For those of you who find the name familiar, let us remind you that he is the same wrestler who was accused of match fixing earlier this year. The 27-year-old sportsman wrestled professionally for two years till allegations forced him to give it up. He is also the heaviest Japanese-born sumo wrestler ever. Special arrangements for his bedding, his transport and his food are already being made. Placards are being prepared so he can communicate with the other housemates. He will also have a translator. Wonder who that will be since we don't think any of the housemates who were evicted know Japanese! It will be interesting to see how the wrestler will fulfill daily tasks and interact with other housemates. Will you start watching the show for the wrestler? Tell us!
ALSO READ: Sunny Leone uses Bigg Boss 5 to promote her adult films!