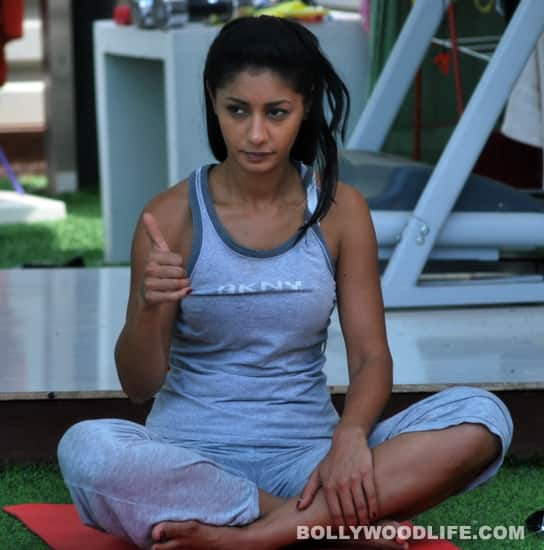 The model-turned-actor refuted rumours after being evicted from Bigg Boss 5
Mahek Chahal is the latest housemate to be thrown out of Bigg Boss 5. She had several ugly fights on the show but she managed to stay on the show for a long time. The buzz was that she got special treatment as she is a close friend of the show's host Salman Khan. However, Mahek denied this totally. "It is not right to say that Salman has been favouring me. I share a very nice relationship with him but that doesnt mean he is biased towards me," Mahek told IANS after being voted out of the show.
She also added that fellow housemate Sky was responsible for their fights. "There has to be some respect for each other and he never once realised that he is talking to a woman. I was appalled, doesn't he have any self respect? He needs to learn to be affectionate towards people," she said. "I was waiting for him to come and say sorry, but not even once did he try to come forward and say, 'What I did was wrong and I am sorry'. She is now rooting for Siddharth Bhardwaj to win the show. "I want people to open their eyes and see the potential that Siddharth Bharadwaj has. He is a young blood and may not have the experience like the other inmates. But he has all the qualities of a winner. I wish Siddharth wins." Though she didn't win, Mahek says enjoyed her stint. "The two months that I have spent in the house have been the most important months of my life. It has been an experience of a lifetime. I have realised the importance of things that we usually take for granted," she said. "I have realised the importance of relationships. Fights and arguments are an inevitable part of life, but one should not stretch it and(should) forgive each other as soon as possible. Be happy and move on," she added.  "I am not scared of anything now. I have learned to stand up for what is right and speak the truth," she said.