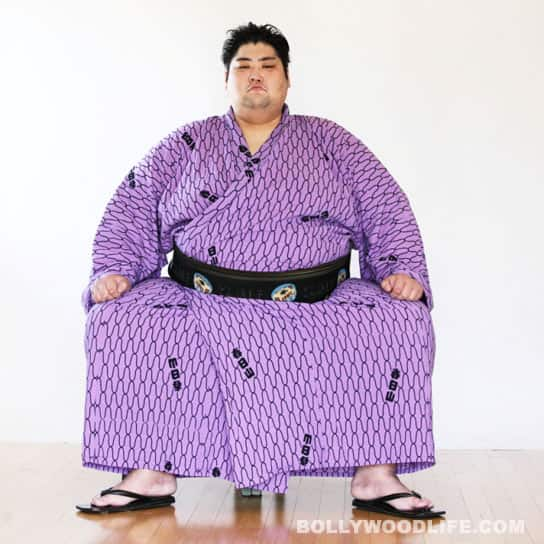 Yamamotoyama, who taught origami to Big Boss housemates, will now take on American wrestlers on the new show on Colors
Yamamotoyama, the genial housemate from Bigg Boss 5, will now enter Colors' new show Ring Ka King. The Japanese sumo wrestler had been a part of BB5 for a couple of days as Colors desperately tried to increase the ratings of the show. While we can't really say if it worked, the channelwallahs sure think it did. Why else would they bring him back to increase the popularity of their new show Ring Ka King? Anyway, for those who liked the way Yamamotoyama gently taught origami to the housemates let us tell you that the 27-year-old sportsman wrestled professionally for two years till match-fixing allegations forced him to give it up last year. He is also the heaviest Japanese-born sumo wrestler ever. Special arrangements for his bedding, his transport and his food had been made for his stay in the BB5 house. Atleast the organisers won't have to go through all that trouble again.
Are you looking forward to the heavy weight Yamamotoyama taking on the other wrestlers on the show? And does his entry excite you enough to tune in to Ring Ka King? Tell us!
ALSO READ: BIGG BOSS 5: Amar, Sky and Siddharth wrestle with Yamamotoyama
http://www.bollywoodlife.com/news-gossip/bigg-boss-5-disgraced-sumo-wrestler-yamamotoyama-to-enter-the-house/