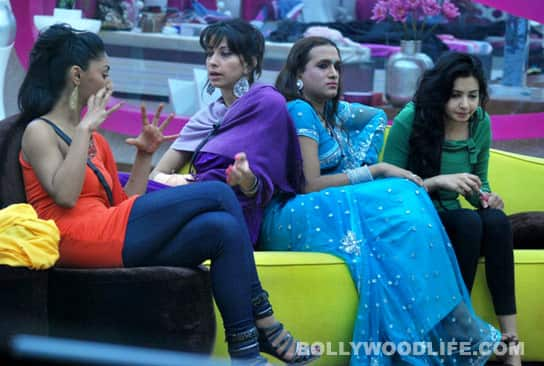 skip advertisement
Read on to know what happens on Day 40 in the Bigg Boss 5 house
Once again, Swami Agnivesh and the housemates start the day with a yoga session. After the session ends, Pooja Misrra confides in Swamiji about her problems. Swamiji consoles her saying she should not think too much about these petty issues. He also tells about the social conflicts that are affecting the outside world. The conversation ends and Pooja Misrra returns to her room – only to find Sky, Siddharth Bhardwaj and Pooja Bedi happily chatting away there. When they see her, Sky and Siddharth start imitating her and make fun of everything she does – especially the way she asks everyone to 'spare her' and her 'joker avatar'.
It's his second full day in the house, and Swamiji is now accustomed to the house rules. He helps out with the household chores by washing dishes. Siddharth tries to make him happy, and ends up shouting at Shraddha Sharma for disrespecting Swamiji the previous day.
The weekly task is then called off and Shraddha's captaincy comes to end. The housemates discuss Shraddha's captaincy and the secret tasks that were assigned to her. They also discuss who should be next week's captain. After the nomination process is complete, Mahek Chahal and Lakshmi Tripathi's cold war progresses into a fight. The two make a big issue out of nothing and vent their anger. They continue their argument even after a peaceful dinner.