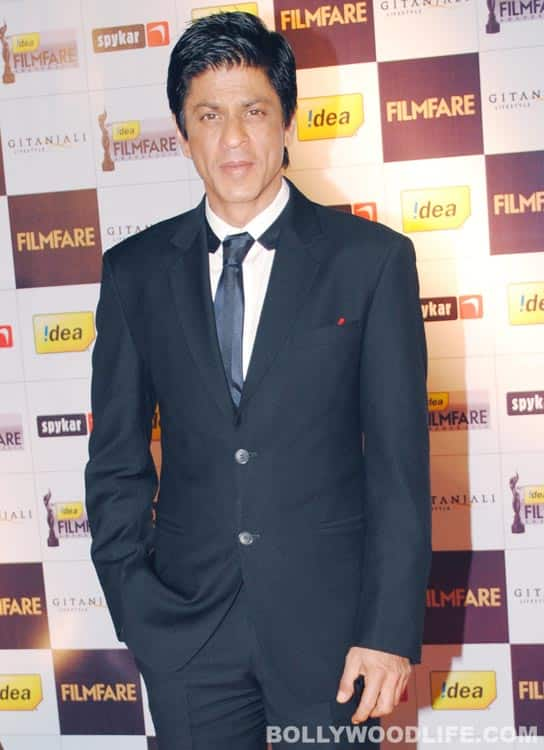 Will SRK really guest-host the show? Is Kamaal R Khan in? Or will it be just Shakti Kapoor? We wonder…
Remember all the rumours last year that Shahrukh Khan was going to host Bigg Boss 4? And then it turned out Salman Khan was doing it! This time around, the buzz doing the rounds is that Shahrukh just might guest-host the show when Salman is away shooting for his movies and cannot spare the time to be on Bigg Boss 5. What I don't get is why you need another guest host when Sanjay Dutt is right there. Does this mean the guys from Colors channel think that Sanju baba is not good enough to bring in the TRPs alone? And I really don't think Shahrukh will do it. Yes, he's been coming on almost every reality show to promote RA.One, and getting the chance to do so on his rival's show will be a coup. But RA.One is releasing in just three weeks' time, and coming on Bigg Boss will only resurrect all those negative stories about him and Salman. Plus, there is what he said about the show last year – that he doesn't like Bigg Boss and he won't host it as it is too voyeuristic for his taste. Will he go back on that just to promote RA.One?
Then there is the possibility of him having to deal with Kamaal R Khan, who recently derided Shahrukh's dancing skills, saying that  Shahrukh is "a bad dancer" who "looks awkward and uncomfortable" in Chammak challo. So if and when Shahrukh hosts the show, he and KRK might just find themselves facing off. I don't think SRK wants to get into some silly controversy when his most ambitious project is up for release.
If certain media reports are to be believed, KRK won't be on the show. Rather, Bigg Boss 5 will be an all-girls show with Shakti Kapoor being the only male contestant. We know for sure that two of the girls are Pooja Bedi (she tweeted that she will be a participant) and Nihita Biswas – the 23-year-old wife of serial killer Charles Sobhraj. Now where does that leave KRK? And what about the others we heard will definitely be on the show? We were actually looking forward to seeing Jonty Rhodes, Mike Tyson, Amar Upadhyay, Navjot Singh Sidhu and Pakistani actor Meera.
With contestants not yet officially announced, we can still dream on about who we wish will be on the show, right? So who do you want to watch? Tell me!