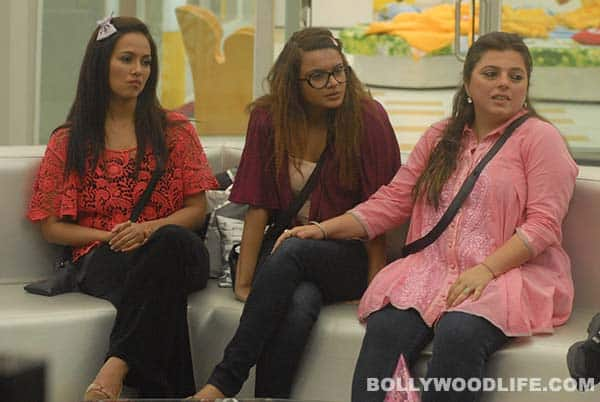 The crybaby finally goes home
Aaskha Goradia has been eliminated from Bigg Boss 6 after her two and a half month stint on the show.
The 27-year-old actor was quite active, when it came to doing tasks or household chores, during her stay in the house. She mingled well with the all housemates, and managed to strike a bond with Delnaaz Irani and Sana Khan. Aashka shared a love-hate relationship with Urvashi Dholakia.
Her stint in the Padosi ghar was probably the most entertaining on the show. However the most controversial episode for Aashka was when Santosh Shukla proposed to her and offered to marry the actor. In an interview the Aashka said, "My best moments on the show were with guest contestant Jyoti Amge, the shortest woman on earth. And my worst moment was with Santosh, who extended a hand of friendship, but then screwed the relation.
All said and done, Aashka is now back home and indeed very happy after reuniting with her family and fiancé Rohit Bakshi.