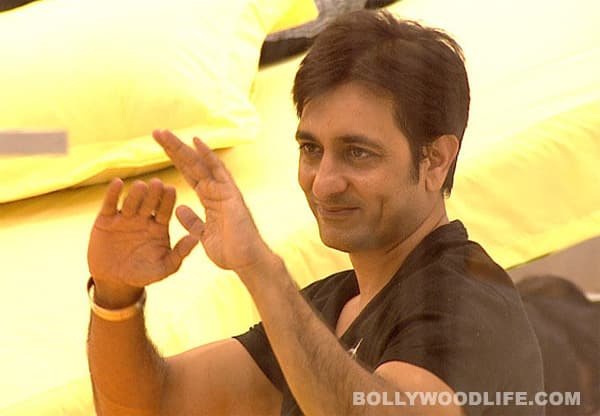 An emotional twist awaits the inmates of this glass-walled house. But what is it going to be? Read on to find out!
Recently, the contestants of Bigg Boss 6 were involved in a lot of physical activities like dancing with a balloon, guarding their territories, abusing each other and what not. And so Bigg Boss thought that it's a perfect moment to spread some 'louurve' in the house.
So today evening, family and close friends of certain contestants will pop into the house. But who are the 'outsiders' who will come visiting this evening? Buzz is that Delnaaz Irani's brother Bakhtiyaar Irani, Urvashi Dholakia's two sons, and Sapna Bhavnani's close friends are all set to drop in.
But there's a teeny-weeny twist here. All the other inmates will be frozen during that time when the dear ones visit. Uh-ho! But hey, don't be disappointed. The freeze-task is what adds tadka to the evening, and here's how.
We are told that Bakhtiyaar will enter the house, hug his sweet sis and yell at everyone, except Aashka Goradia. The main target of his fury will be Delnaaz's ex-husband Rajev Paul who will get an earful for trying to flirt with Delu. So Bakhtiyaar yells, and everyone listens, and then the angry man leaves. As the contestants are not allowed to react while in the frozen state, after the task is over, Urvashi Dholaki lashes out at the seemingly unfair situation.
Soon after, Urvashi's two sons, and Sapna's close friends drop in and spend some awwwie moments with their dear ones. And that's probably where the emotional roller-coaster ride in Bigg Boss 6 will end for the day.
But just as we prepare to wait for the expected, tell us, readers: Do you think Rajev Paul will mend his ways after getting the worst of  Bakhtiyaar Irani's fury?