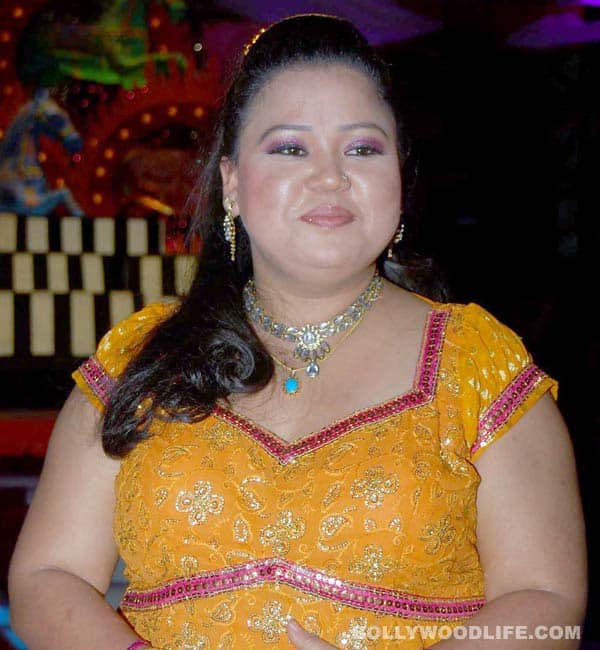 The stand-up comedian is all set to be a scripted troublemaker in this hell-hole situated in Lonavala. But wait, didn't we have enough people whipping up trouble, already?
The makers of Bigg Boss 6 are hell bent upon making this season of the celebrity reality show as different as possible. So after establishing a mud-house where the evicted contestants get transferred, and calling in stale participants (read: Rakhi Sawant) as guests to up the TRPs, now we are told that Bharti Singh will enter the glass-walled house to stir up some more confusion.
On Bharti's list of to-dos will be hiding people's belongings and slyly feasting on 'expensive' food items apart from pointedly playing pranks on the unsuspecting and harrowed contestants. So who is Bharti's personal prime target? "It would be Rajev Paul, kyunki woh ladkiyon par bahut bhadakta hai (because he gets very angry on girls)," Ms Singh revealed. Oooh! This prospect makes us smile with sadist satisfaction. Hai na?
Also, Bharti will enter the house as a part of a task called 'Ignore the obvious' that will bar the contestants from reacting to any of the lady's gimmicks. And if they do react, well, their points will get deducted, perhaps.
So Bharti is all set to enter the house of Bigg Boss 6 as a guest. But what keeps her from taking residence in the house that's armed with numerous spy cameras, we ask. "I have been getting that offer since the last three years. But right now I have too many commitments outside the house too. When I have less on my hands and am in a mood to relax and fight, I will take up the offer," Bharti revealed.
Surely, it looks like the confusion in the house is all set to reach its crescendo on the night of November 28. Who will give in to the pressure and who will stand strong? You tell us, readers: Do you think this episode of Bigg Boss 6 will be as entertaining as it's made out to be?