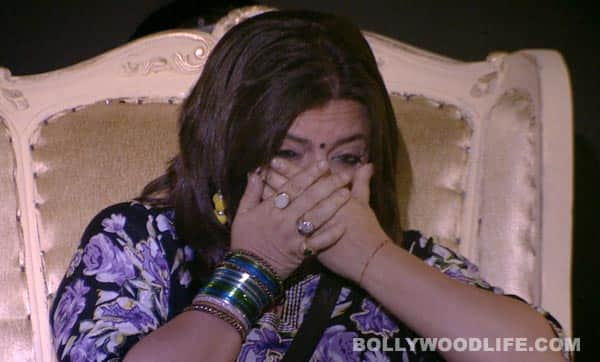 skip advertisement
The upcoming day in the hell-hole will be filled with confessions that will send everyone on a roller-coaster emotional ride
Bigg Boss 6 will soon become a potpourri of raw, but hidden till now truths, coming to light. And this grueling day will begin with the song Koi yahan nache by Usha Uthup. As the day progresses, Bigg Boss instructs Imam Siddique to sit quietly with the three monkeys as everyone gears up to confront the trouble-maker with troubles them the most about him.
Initially Imam apologises to the housemates but after a while he goes silent and towards the end of the task he breaks down. All the housemates, especially Delnaaz Irani come close to the 'style addict' to console him. But Imam requests to be left alone. He even goes ahead and has his lunch with none other than the fishes in the aquarium giving him company.
Later, all the housemates will be connected to the layered voice analysis equipment. And Bigg Boss will ask pointed questions. Rajev Paul gets quizzed on whether he has ever been attracted to Sana Khan and he replies in the affirmative. Niketan Madhok reveals that Karishma Kotak doesn't deserve to be in the game and Delnaaz breaks down when asked if she is still in love with Rajev. Phew!
So keep the tissues handy when you watch tonight's episode, peeps. We bet you will want to use them. Ciao!