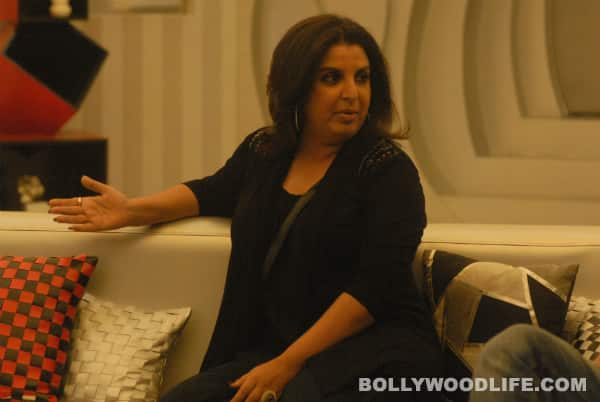 skip advertisement
The adorable choreographer will soon step into the glass-walled house and have a frank chat with Delu…
When Salman Khan announced that Bigg Boss 6 will be alag (different), maybe he was hinting at the oh-so-many visitors that pop up in the house at short intervals. And the latest one, who will make her entry in the house tonight, will be Farah Khan.
And do you know the purpose behind FK's visit? No, she's not hunting for the leading lady for Happy New Year this time around. Tonight, Farah will pose as a 'refreshing break' and offer an outsider's perspective to all the inmates.
While Imam Siddique will receive a couple of pearls of wisdom over how NOT to misbehave with Salman, Sana Khan will be mocked about how obsessed she is with her looks. On a serious note, Farah will point out to Delnaaz Irani on how Bakhtiyaar Irani and Delu's mom's comments about her ex-husband Rajev Paul, has worsened the situation.
But hey, it won't only be a gyaan giving session. The choreographer, true to her art, will make people enact funny scenes from Sholay, Silsila and will also make Imam dance to the tunes of Halkat Jawaani from Heroine.
So gear up for a fun night, peeps. And tell us, if just like Farah, you too think that Delnaaz Irani's brother and mom did actually worsen the situation?