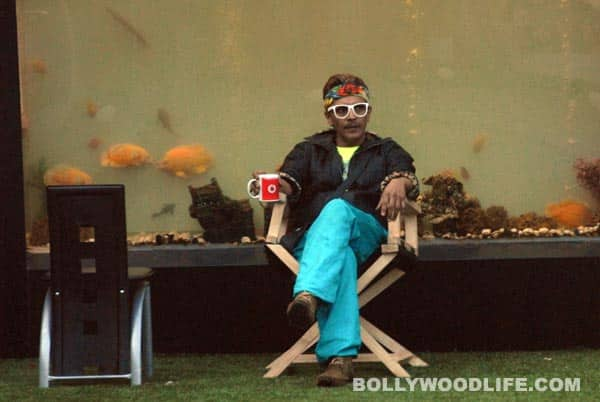 Of course, the 'style addict' is a pro at giving gyaan. But does that make him an awesome tutor?
After a day filled with madness, literally, now the house of Bigg Boss 6 is all set to turn into an educational institute. And that too with – hold your breath – Imam Siddique as the teacher. Hehehe!
So, Bigg Boss gives all the 'children' – Rajev Paul, Delnaaz Irani, Sana Khan, Niketan Madhok and Urvashi Dholakia – brown and white coloured uniforms, while the Imam 'sir' wears a tie and jacket.
The 'children' create mayhem in the so-called class, as Mr Siddique tries to make them focus on the green-board. But what would Imam be teaching these innocent souls? How to get on to people's nerves? Wink, wink.
Well, whatever the lessons are, you later realise that Imam has done a shoddy job as per Rajev's standards, who is by the way, the Maharaja of the house for a short while. And so Rajev appeals to the audience to not vote for Imam and save him.
Hmmm, does that mean Imam Siddique will soon be evicted? Tell us, readers, what do you think?