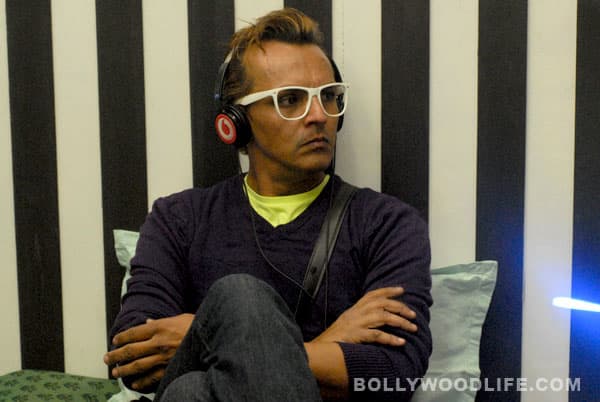 Tonight the style addict has an awesome trick hidden up his sleeve. And do you know how he plans to pull it off?
The upcoming day in the house of Bigg Boss 6 will see all the contestants trying to defy orders of Imam Siddique, the new Maharaja. And Imam makes it a point to drive each and every contestant up the wall by spilling hot water all over the kitchen floor and platform.
All other inmates – Rajev Paul, Urvashi Dholakia, Niketan Madhok, Sana Khan and Delnaaz Irani – are expected to clean the mess created by Mr Maharaja. But everyone refuses to give in to such demands. So, Imam walks into the store room and emerges with a tablet that supposedly has a message from the Bigg Boss.
And do you know what the message reads? "All contestants are expected to follow Imam Siddique's orders and if anyone fails to do so, then they should get ready to face the punishment that Imam thinks is befitting for them." On hearing this message, the appalled contestants grudgingly get up and make an effort to follow the 'weird' orders.
Just then, Niketan smells something fishy. So he sneaks into the store room and takes a look at the tablet from which Imam had read the instructions. And do you know what he finds? To his utter shock, Niketan discovers that there is NO MESSAGE at all! Hehehe!
It's totally entertaining to see how the contestants react to Imam's trick. Rajev, as always, starts lecturing Imam and informs him that the world is seeing his antics. To that we would say – yes, dear Rajev, and we're totally loving it!
What's more, Imam has been constantly topping the charts as far as viewers' votes are concerned. All this makes us wonder if Imam Siddique can actually win Bigg Boss 6. Can he? What do you think, readers?