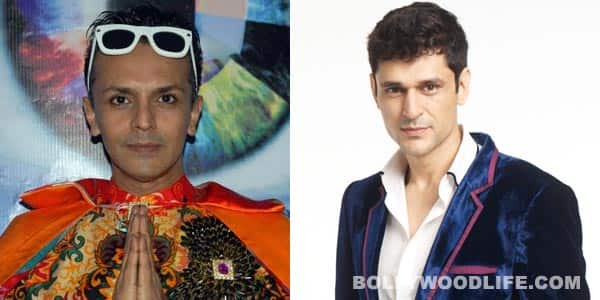 The usually calm model shows his violent side as he pushes his fellow housemate in a fit of rage
The inevitable will happen tonight in Bigg Boss 6 as it nears its finale. The housemates, who were restraining themselves from getting physical and were making do with threats instead, will give up as Niketan Madhok will be shown turning violent towards Imam Siddique as he pushes the model coordinator.
In the episode that will be aired tonight, popular RJ, Malishka, will be talking to the housemates and discussing what their problems have been in the last few days in the house of Bigg Boss. The housemates – Urvashi Dholakia, Niketan Madhok, Rajev Paul and Imam Siddique, will be sitting in the living room and talking to Maliskha over the speaker phone. And while they are sharing their issues, Imam interferes as each contestant tries speak their heart out. Niketan tells Imam to shut up. Following suit are Urvashi Dholakia and Rajev Paul, who tell the catty Imam to shut up and let them speak, to which Imam takes offense and walks out of the living room.
Later, Imam is shown going through Niketan's drawer and his clothes, as an angry Niketan is seen repeatedly telling Imam to stop doing whatever he is doing. And when Imam does not cease to plunder Niketan's drawer, he lashes out and pushes away Imam rather rudely, as the former loudly accuses Niketan of turning violent.
Now what remains to be seen is whether Bigg Boss will decide to eliminate one of Salman Khan's favourite contestants or not! So, what say BollywoodLifers, will Niketan Madhok be eliminated for turning violent towards Imam Siddique tonight?