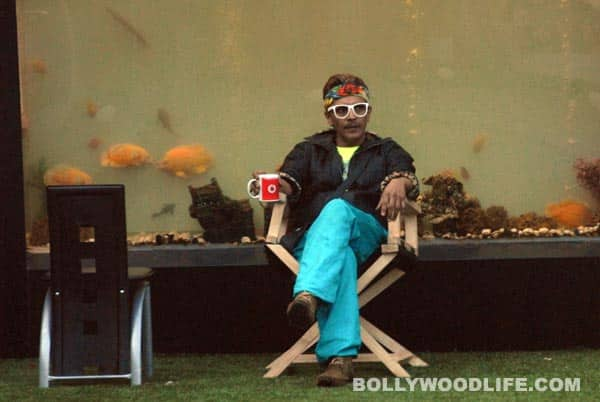 The last day in the glass-walled house will be the one where aggressive emotions will reach their peak. But how will it all affect the 'style addict'? Read on…
Recently, you saw the way Imam Siddique unleashed the demon within him, thanks to Bigg Boss' task. Now, on their last day in the Bigg Boss 6 house, all contestants (except Imam, of course) will be given a chance to show their disgust and anger towards Imam (his statue, actually).
So while Rajev Paul takes the help of a stick to beat up the hanging putla and vents out all the anger that he has held against Imam, Urvashi Dholakia picks up a pair of shoes and starts striking blows at Imam's statue. Imam, we notice, is peeking out and watching it all from a distance. While till now his expression reveals nothing of what's going on in his mind or heart, wethinks a sob-a-thon might be lurking just around the corner.
The negativity that our 'entertaining' style addict has been experiencing might just find a let-out by way of tears. Or maybe not. But the way in which Imam chooses to react will seal his fate in this sixth season of Bigg Boss, perhaps.
So do you think Imam Siddique stands a chance of winning Bigg Boss 6 now? Tell us!