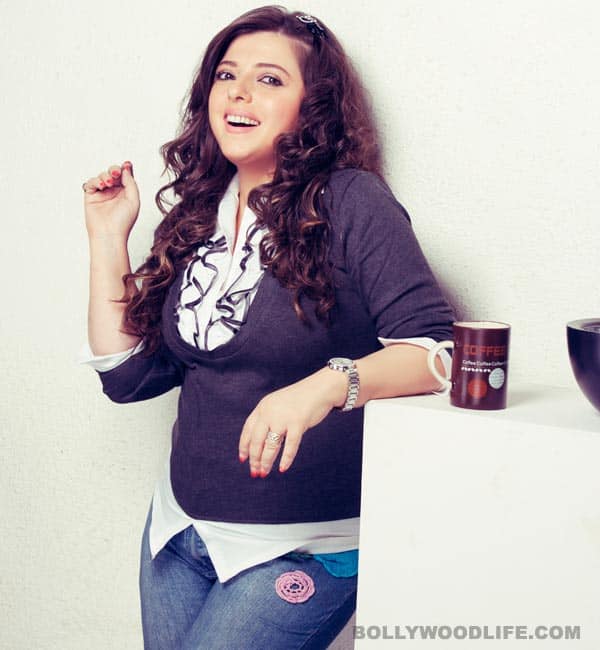 We are back to discussing the not-so-happy divorced couple Delnaaz Irani and Rajev Paul. But they make enough noise to keep us interested!
Last week, things got a little out of hand for Rajev Paul. Amidst another argument in the Bigg Boss 6 house over coffee, Rajev tried to hold Delnaaz Irani's hand to calm her down. That didn't go down too well with the estranged wife. She gave her ex-husband a piece of her mind. Ahem ahem… Looks like Delnaaz is finally losing her cool with Rajev.
When Bigg Boss was offered to Delnaaz and Rajev, everyone hoped that the show would help the divorced couple get back together. Clearly that hasn't gone according to plan. Before entering the show Delu was clear that she wasn't looking back. "I am happy, single and divorced. Rajev is just one of the other 14 contestants for me, nothing more and nothing less. I have moved on in life, so I hope people get that once and for all," she insisted. We get it, but our query is – if money, fame and patching up are not the actor's agenda on the show, what is? "It's a tribute to my late father Mehelli Irani. When Bhaktiyar my brother was in Big Boss in 2009, my father wanted him to win, but he couldn't, so my going into Big Boss is a tribute to my father. I believe in karma. What goes around, comes around. I am going with a positive attitude. I can't fake it."
Now that's something we find a little hard to believe. Tribute or no, Delnaaz has a motive, like all the others in the house. Here's what we think could be the reasons for her presence:
She's in the show to teach Rajev a lesson… Now that we like!
Delnaaz could be using this as an opportunity to establish her single status – 'Single and ready mingle'. Any takers?
Perhaps Delnaaz is planning to produce her own movie and play the lead, so that's why she wants the money. Awww… poor girl! Rs 1 crore is not enough to make movies nowadays, dear.
Or maybe Delnaaz has the hots for Aseem – now that would be something interesting to watch out for, no?