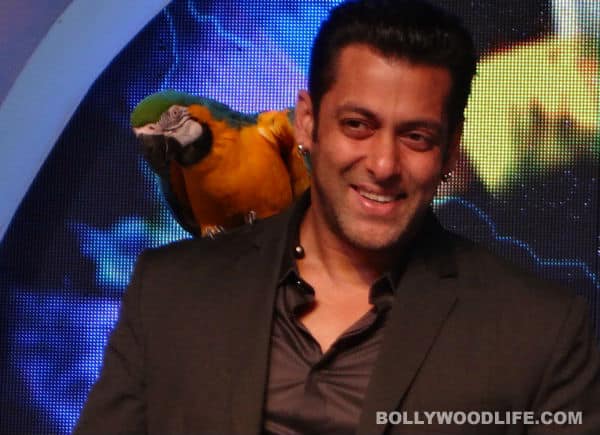 The latest season of Bigg Boss has rather interesting new species of contestants. Read on to know what more is alag che on the show
Yes, that's right. Bigg Boss season 6 will not just have the 'aam aadmi' among the celebrity inmates, but also birds and animals! To begin with, a little fish in an aquarium and a big yellow Macaw parrot – called Radhe, like Salman Khan in Tere Naam – will participate in the reality show that goes on air October 7, 2012.Wethinks this is one of the steps the makers of Bigg Boss, Colors and Endemol are taking to ensure it begins to appeal to the family audience. And that is why the new season's tagline goes – Alag Che (it's different). But will it work? Watch the new promos and give your opinion, please!
Another new thing on BB6: A new 'panic room' in the House – instead of the usual 'jail' – that contestants will be sent to if they act overly smart.
While that is all great, we wonder how much infighting a parrot and fish can do! But insiders reveal that taking care of these special pets will be one of the tasks for the inmates on Bigg Boss 6. Let's see who does it best! Meanwhile, our heart goes out to Radhe and the fish…. WATCH VIDEO
[jwplayer mediaid="144028″]