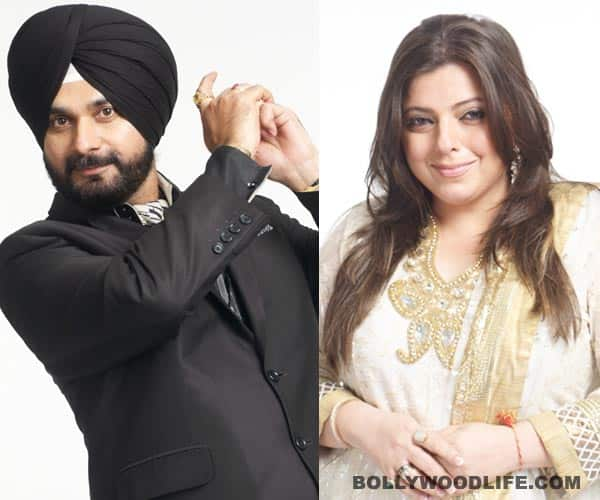 We like the guy and his not-so-witty gyaan, but isn't the dude going a little overboard?
Navjot Singh Sidhu has taken on the onus of patching up divorced couple Delnaaz Irani and Rajev Paul. After chatting with Rajev, the former cricketer had a word with Delnaaz, who clearly told him that she doesn't want to discuss her divorce. Now that's kind of obvious – who'd want to wash their dirty linen in public?
In spite of being discouraged to probe the topic, Sidhu began discussing the matter further with Vrajesh Hirjee and Aashka Goradia. The actor-comedian was of the opinion that – though he doesn't know Rajev personally – Delnaaz's ex-husband is genuine and seriously wants to get back with his estranged wife. Like that's enough to get a couple back together! On the other hand, Aashka made it crystal clear to the duo that Delnaaz has suffered enough both mentally and financially in the past year and a half, and doesn't want to go back to Rajev.
Now that would make almost anyone take a step back, but Sidhu doesn't seem too convinced. The TV commentator claims that he has seen his parents go through a divorce and wouldn't wish such a fate on anyone. You have our sympathies, Mr Sidhu, but really, you ought not to meddle in other people's business and make it your own.
We won't be too surprised to see Sidhu try yet again, but this time we are sure Delnaaz will lose her cool. Guess that could probably make the show a li'l bit more dramatic and add to the sadly low audience ratings, no?