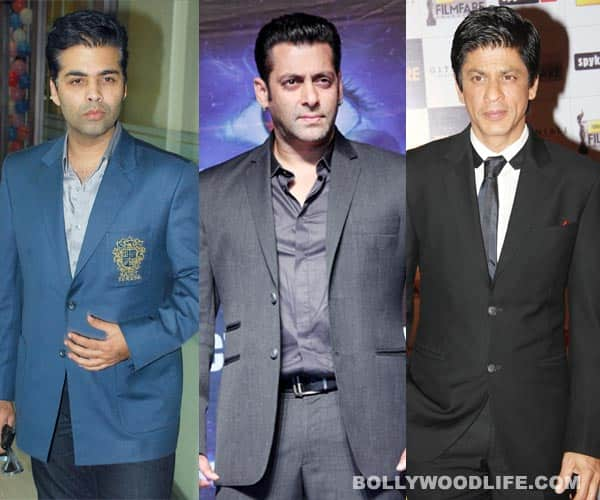 The Student of The Year director made that revelation when he was on the sets of Bigg Boss 6 with Salman Khan
Salman Khan can easily put you in an uncomfortable spot with his spontaneity and his candid remarks. Ask Karan Johar and he will tell you how bhai prompted him to come up with a politically correct answer. Karan was literally tested by Sallu and if it were not for KJo's ability to think on his feet, the Student Of The Year director would certainly have made a fool of himself.
It so happened that Karan was on the reality show Bigg Boss 6, hosted by Salman, to promote his forthcoming release Student Of The Year starring Sidharth Malhotra, Varun Dhawan and Alia Bhatt. While KJo was having a great time with the young trio of his film, Salman posed a fun question to the eloquent director. "Who would you have cast if you hadn't cast three fresh faces in SOTY?" asked Sallu.
Karan quickly replied that he would have signed Aamir and Salman for the film as they still look very young. To that answer Salman quickly reacted, "Why not Shahrukh Khan?"
To that googly bowled by Salman, KJo had a solid defending reply. "He is the producer of the film," said Karan. He also added that if he cast Aamir and Salman in the film, it would have created history for having all the three big Khans on board for the same project.
Now that is a smart answer to salvage a tricky situation! Hats off to witty KJo!