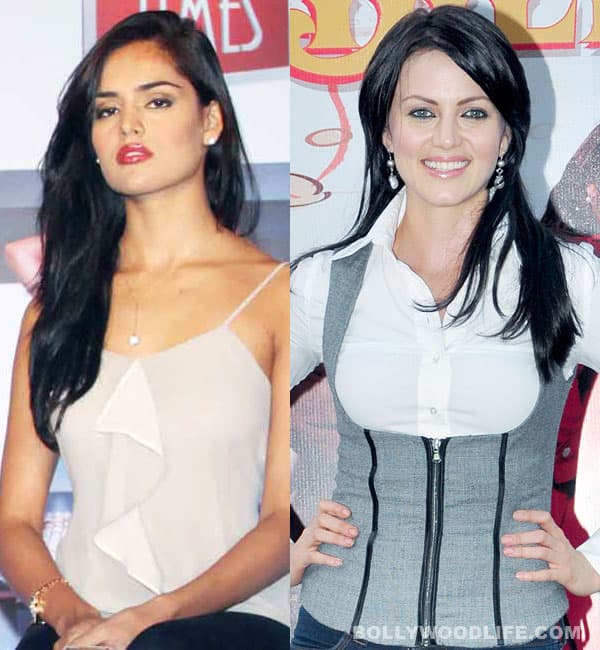 The former left Bigg Boss 6 a while ago when her father passed away. And now she is going back in, with the famous Baabuji item girl for company! Curious to know what's going on? Read on…
Karishma Kotak quit the show a fortnight ago after hearing the news of her father's demise. And little did the gal know that she would be back in there a while later! But hey, wasn't the model babe heard complaining about the truckloads of negativity that surrounded her in the house of Bigg Boss 6 just before she quit?
And if KK resented it so much, we couldn't help but wonder why she agreed to come back as a wild card entry. Offering an explanation, birdies suggest that her dad apparently left Karishma a video with a message saying that the show must go on. And now, even though Karishma's initial purpose – to collect Bigg Boss' reward money and use it for father's treatment – no longer exists, she has decided to endure all the negativity just to fulfil her dad's last wish. "When I first came to Bigg Boss, my dad wasn't well. It was a tough decision for me to leave him and come for the show, but he really egged me on. He said he would be happy to see me on TV every day, so I went ahead. And now I am back for him," Kotak said.
So, on the evening of November 16 you will see Kotak tip-toeing through the door of the house once again. And that will surely be a good news for the guys – specifically Niketan Madhok and Rajeev Paul – who developed a soft corner for this lady, right? But how will the others react? And will Karishma be spared the wicked attitudes, ones that are thrown freely around in the glass-walled house, owing to the rough patch she's just hit?
What's more, hot goss has it that sizzling Yana Gupta will also enter the house on the same evening. Ooooh! Is this Bigg Boss' attempt to steam up things in the show? And if so, will the purpose be served? What do you think, readers?