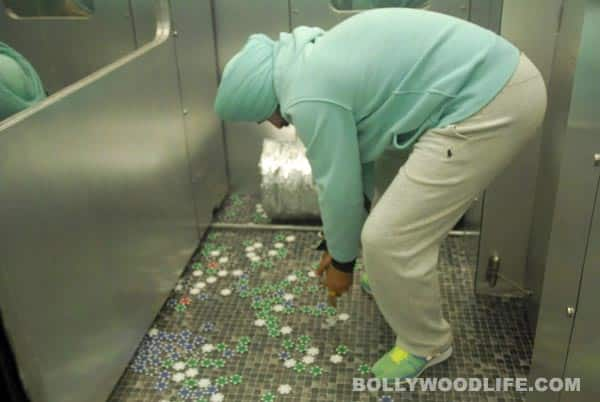 skip advertisement
The 25th day in the house of Bigg Boss will see a range of emotions being hurled all over the place. Who will crumble? Find out!
Passing each day confined in the lavish, glass walled house of Bigg Boss 6 is a task – sometimes literally! So this day is no different. As everyone wakes up to the thumping Dhaka Laga Buka number from Yuva, they witness a curt Delnaaz Irani, who is miffed 'coz Sampat Lal snaps at her while answering breakfast related queries. Uh-ho! And it doesn't end there like most fights in Bigg Boss, Delnaaz is soon seen grumbling and complaining to Sapna Bhavnani about Sampat's arrogant and stubborn attitude. Eventually the ladies talk it out and blame the 'rajneeti' task for the changing dynamics in the house.
Moving on to the main highlight, after faring badly at the 'rajneeti' task, Navjot Singh Sidhu is pushed into the 'panic room' to collect coins so that he can earn luxury points for their collective budget. And guess what, he does a good job! He manages to collect a handful of coins as the walls of the 'panic room' start closing in on him. In the end you see Delnaaz and Niketan Madhok clearing up their differences before everyone retires to their cozy beds.
While this is a faint outline of what's going to happen tonight, we'd rather you go ahead and take your daily peek into the house tonight at 9 pm on Colors. Ciao!