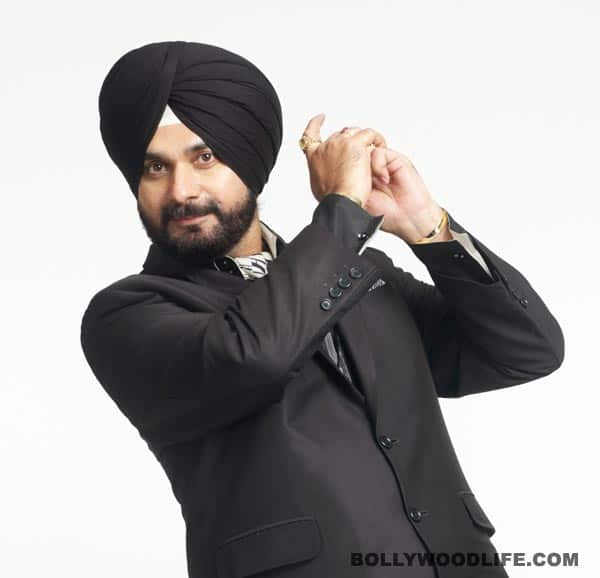 Is the cricketer turned celebrity housemate playing cupid for the divorced couple?
Navjot Singh Sidhu has been known for his witty remarks in the commentary box and in studios. The ex-cricketer is also an astute albeit entertaining politician, yet match-making is not known to be one of his fortes!
But it seems like he is doing just that on Bigg Boss 6. On day two of the show, Sidhu was seen trying to patch up the now divorced couple Rajeev and Delnaaz. Sidhu was seen telling Delnaaz how much her ex-husband Rajeev loved her, and was generally praising the pants off of Rajeev! However ex-wife Delnaaz made it clear that she was not at all interested in patching up with him, and that Rajeev was like any other ordinary man to her.
Well, seems fishy to us because for someone so nonchalant about her ex-husband, Delnaaz started day one crying over her family photo. This saddened Rajeev who sent her a big hug through television actor Aaskha Goradia. It could be genuine or it could also be a well orchestrated ploy that covers many angles, we cannot say because for one, it helps all three – Sidhu, Rajeev and Delnaz, gain public sympathy, while adding some spice to the show.
Tch tch…it's hardly necessary for the creators of Bigg Boss to do that because we all know that the show becomes more popular when the celebrities are left to their own wild and catty natures!