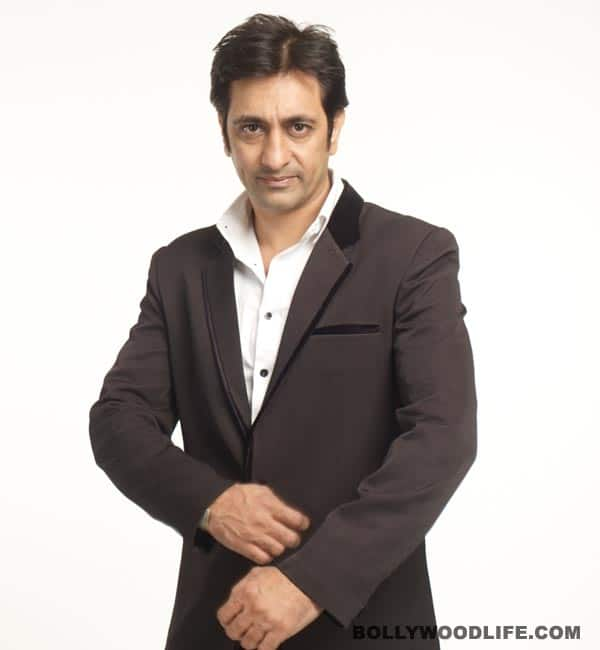 We don't have any hot hunks in the house this year, but there are many in there who consider themselves nothing less than Johnny Depp or Tom Cruise
You surely know who we are talking about here – the self-anointed poet and Casanova – Rajev Paul. The dude has been screaming his love for Delnaaz Irani (estranged wife) from the rooftops of Bigg Boss since day one. We thought that's love, but as is becoming clear, that's all hog wash! We hoped that the drama and suspense would last at least two weeks, but Rajev proves us all wrong. It's barely six days and the love is out of the window as he flirts with inmates Sayantani Ghosh and Karishma Kotak in Bigg Boss 6. Tch… Tch!
We hope Navjot Singh Sidhu and Vrajesh Hirjee are seeing all this. Wonder if they still think that Rajeev is sweet, genuine and head over heels in love with Delnaaz? Well, we are neither naive nor fools, and hence we don't buy his words when he says – I want to get back with my wife. Clearly, Salman's warnings to Rajev have fallen on deaf ears as he continues to get up-close and personal with the beauties in the house! The touchy-feely man has no sympathies from us and clearly none from Delnaaz either.
Here's our vishesh tippani on why Delnaaz should not get back together with Rajev:
– 'Coz Delnaaz, unlike Rajev has a life.
– Rajev is a big faker.
– 'Coz Delnaaz wears the pants in the house.
– Even Aseem seems like a better bet than Rajev.
– Rajev is too touchy and feely…Eew!
– Goes out of his way to flirt with the beauties
– Rajev's yawn inducing poetry recitation could drive anyone to a divorce.
If you think the duo should get back together for reasons clearly unknown to us, let us know your point of view because we are really curious!
Read more on Bigg Boss 6:
Bigg Boss 6: Is Navjot Singh Sidhu acting self-righteous?
Who will be eliminated from Bigg Boss 6: Rajev Paul or Kashif Qureshi?
Bigg Boss 6: Karan Johar prefers to cast Salman Khan in his film, not Shahrukh Khan!
Bigg Boss 6: Will you shell out Rs 2000 to see the Bigg Boss house?
Bigg Boss 6: Is Sidhu's meddling getting on Delnaaz Irani's nerves?
Keep watching this space for more on Bigg Boss 6!