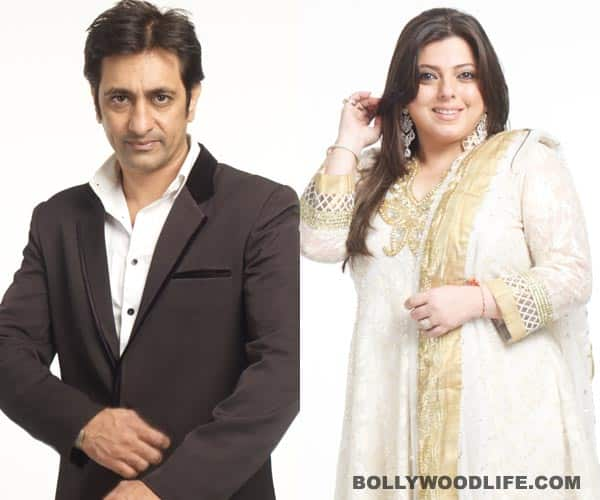 But all that only after Urvashi Dholakia plays troublemaker and makes Rajev shed painful tears
The khufiya task for which Urvashi Dholakia was employed yesterday continues. And Bigg Boss 6 instructs her to spoil the breakfast that Delnaaz Irani is cooking. So Urvashi goes ahead, and on the pretext of helping Delu adds obscene amount of spice and salt to the paranthas.
When the housemates start eating, they realise something is horribly wrong with the food. That's when Delnaaz realises that Urvashi has done the dirty deed. To back up his ex-wife, Rajev Paul starts arguing with Urvashi who fights back while pointing at the oh-so-many mistakes that others had committed and refuses to apologise.
After the spat, Rajev walks up to Vishal Karwal and starts crying. Later he also makes Delnaaz realise how he behaved like a true man by standing up for her.
What's more, the upcoming episode of Bigg Boss 6 isn't only about ugly fights. Amidst the hulla-bulloo appears a flash mob that dances to the tunes of Aa Ante, Kolaveri Di and other peppy numbers.
Adding to all the positive energy will be a sabzi mandi task that will see Delnaaz, Rajev, Urvashi and Sapna Bhavnani on a vegetable shopping spree.
But how will it all end? To everyone's delight, Rajev will walk up to Delu and quietly wish happy wedding anniversary. Awwwie!
And all these mushy details make us wonder if this estranged couple should indeed kiss and make-up. Should they? What do you think, readers?