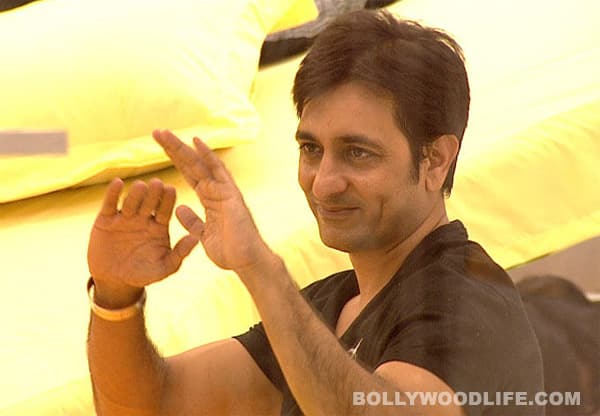 The 'angry man' will soon follow his ex-wife out of the house
For all those who are staring with their mouths wide open, don't be surprised because today is the 'eviction day' in Bigg Boss 6. Remember? And the one to be voted out this time around is Rajev Paul. But while our heart does a tiny jig at this news – coz hey, no more endless muttering now! – we also feel sad that the entertainment quotient will dip a little. Why? Who will fight and irk Imam Siddique now?
But as we inch closer and closer to the finale, with Imam enemies getting evicted, we can't help but wonder if the 'style addict' will indeed emerge as a winner. But more speculation over that one later.
For now, all we know is Rajev Paul will have to leave the house as a result of the Friday evictions. And tell us: Does that make you happy, peeps?