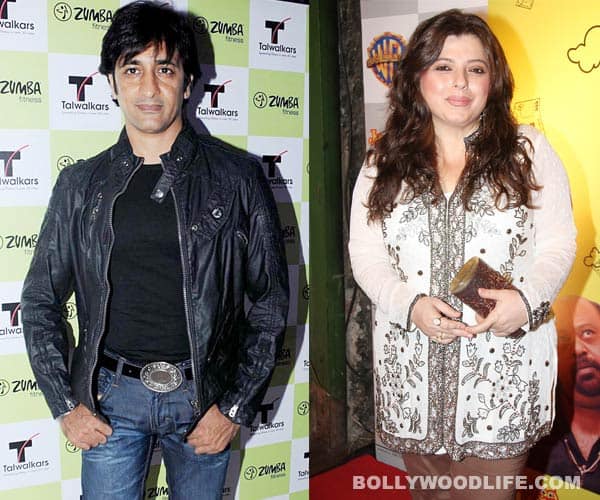 'Delu' – that's what Rajev lovingly calls his ex-wife, even after a bitter divorce. But looks like such sweet sobriquets aren't going to make 'Delu' change her mind. Sidhu, on the other hand, thinks she will…quite an optimist he is, we say!
In last night's episode, while doing a task at the Bigg Boss 6 house, Rajev Paul made the most of the situation and started hovering around ex-wife Delnaaz Irani to seek her attention. Surprising the other participants who weren't aware that the two were a couple at one point, Rajev unabashedly joked about how Delu kicked him ruthlessly out of the house and her life while they were still married. He flitted around her trying to help her wear the joker costume she was supposed to sport for the task. The shooing away, the sharp remarks – nothing worked on Mr Paul.
After all that chaos, Delu sulked for a long time and got slightly irked with Navjot Sidhu's behaviour. She wondered, even after telling Sidhu that she had moved on with her life, why was he hell-bent on playing
matchmaker?
Phew! We wonder how long this cat-and-mouse chase will continue. To know, keep your eyes peeled for more juicy updates on our site…