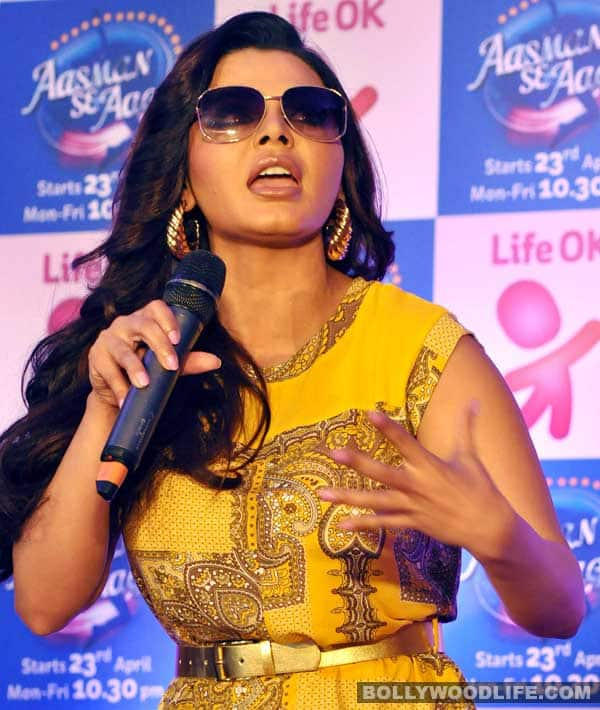 The item girl seems to have become an in-house guest contestant for almost all seasons of this celebrity reality show. And we mull over the reason that keeps this lady so attached to the glass-walled residence
Salman Khan started promoting Bigg Boss 6 by saying 'alag che' (it's different). And admittedly, this season did appear a tad hatke with the bland but new mud house finding its way into the show that is peopled by folks who are as bland and new. But guess what, entering this new settlement tonight will be one of the stalest ex-contestants of Bigg Boss – Rakhi Sawant. Yawn!
Seriously, haven't we seen all her gimmicks yet? Well, maybe not. We haven't witnessed Rakhi in the avatar of a gaon ki chhori in the mud house, have we? But apart from her clothes – traditional Indian (hopefully modest) attire to go with the theme – and the lack of swanky facilities, will anything else be different? We don't think so, frankly.
So why did the makers of Bigg Boss think that inviting Rakhi into the house – for the umpteenth time, – was a brilliant idea? Oh wait, did we say 'Rakhi Sawant'? And isn't that name synonymous with TRPs? Hmmm….so there, now you know why!
But while you get ready to make way for the TRP queen, do you think Bigg Boss 6 will be successful in grabbing eyeballs with this attempt, or will the audience doze off to sleep after seeing Rakhi make yet another desperate-for-attention statement?
You tell us!