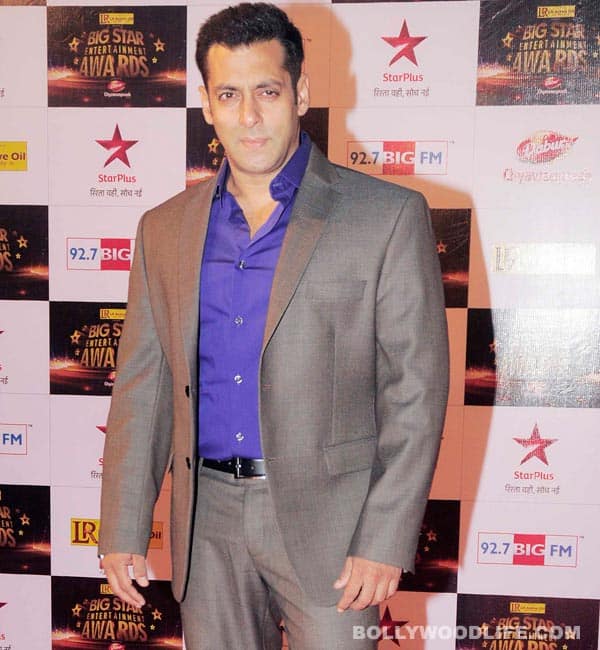 The super host of Bigg Boss comes out raring and angry in defense of rival actor Shahrukh Khan and friend Preity Zinta on a sizzling episode on the reality show
Last night on Bigg Boss 6, we saw a side to Salman Khan that the Dabangg 2 superstar has rarely shown in public, and especially when he defended rival actor Shahrukh Khan on the episode.While the final eliminations for the show were on, Salman Khan flared out at celebrity contestant Imam Siddique when Iman began dropping names of superstars Shahrukh Khan and Preity Zinta during an argument with Salman.
It started when Imam named model Niketan Madhok during eliminations. Salman told Imam that he could not nominate Niketan as he was the captain, yet Imam continued to argue. He said he had cast superstars like SRK and Preity Zinta in ads so his judgment should be strong enough for the viewers. To this, with a suspicious 'cola' glass in hand, Salman flared up! The superstar told Imam to be in his limits when he was talking with the host. He told Imam that Shahrukh Khan was famous because of his hard work and his fans. And so was Preity Zinta, and Imam should not take credit for their success.
Though he was angrier than he ever was on the show, Salman's actions showed that he has clearly moved on, or so it seems, from his rivalry with SRK. If he could be okay with praising SRK and even defending him on national TV, Salman is definitely showing a mature side. And we also hope SRK saw Bigg Boss 6 last night! It would make the superstar realize that Salman holds no grudges against him. At least on national TV he doesn't.