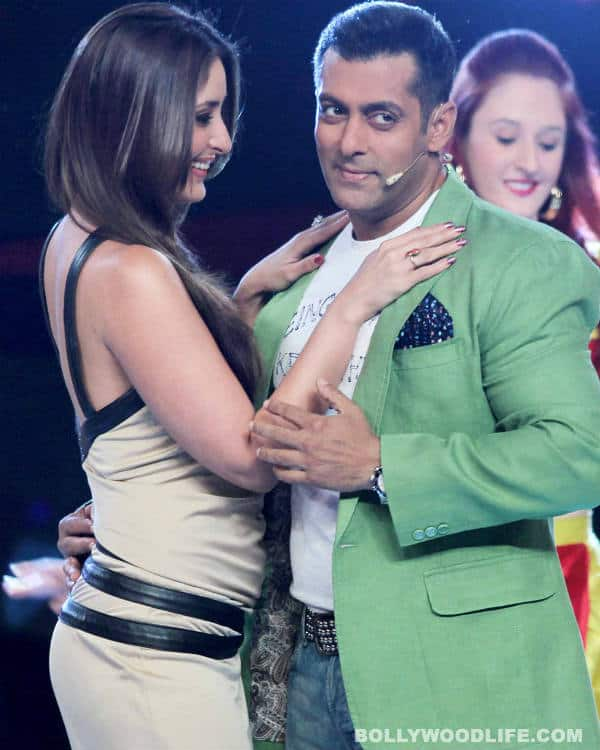 The actor launches a barrage of questions against Bebo, and gets some hilarious responses
Salman Khan might have been down with viral fever on Saturday, but it didn't stop him from having fun and poking at his Dabangg 2 co-star Kareena Kapoor, who made a special appearance on Bigg Boss 6. Kareena, who was there to promote her latest item number Fevicol se, was at the receiving end of Salman's infamous, naughty wit.
Since it was Kareena's first appearance after marriage, Salman first made some light fun of her new last name Khan. He then asked her a myriad of questions including who according to her was the most intelligent Khan, who was the best dancer, and who she enjoyed working with the most. And obviously, Sallu wasn't satisfied with any of the answers Bebo gave. While the audience was roaring with laughter, Bebo herself couldn't stop breaking into a sheepish, shy grin.
But the babe maintained her composure, and Salman, being the magnanimous star that he is, even promised of roping in Kareena as the co-host for the next season of Bigg Boss. Now that's what we call 'star power'!