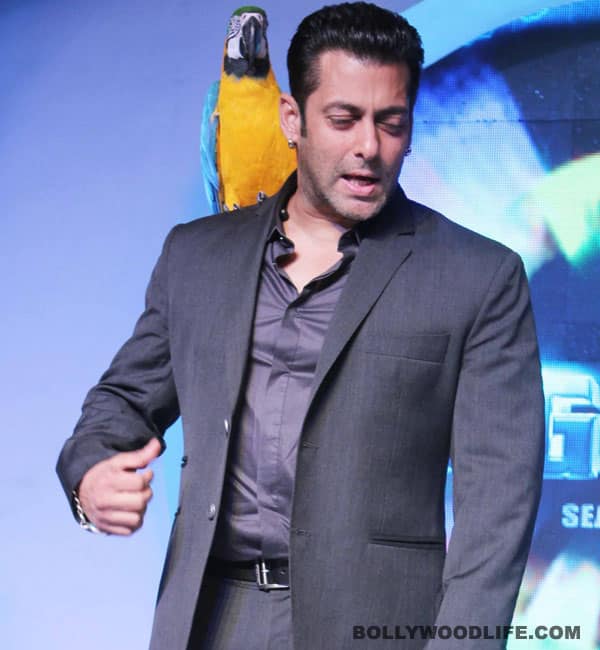 The new season of Bigg Boss 6 started with quite a bang. Salman was seen in a crazy mood as he opened the main door of the house for each and every participant. And not just that he also made everyone take the sacrosanct shapath which is – bura mat dekho, bura mat bolo and bura mat suno
Well we don't know if every contestant is going to pay heed to the vows they took so earnestly, but we must admit that the makers of the show have managed to gather a motley crowd under the same roof.
From the ever loquacious Navjot Singh Sidhu to a not-so-bright model called Sana Khan – the two participants we thought are diametrically opposite to each other. But they are not the only ones who will sprinkle the much needed spice to the show. The BB6 house also has the famous TV couple Rajeev and Delnaaz who got divorced recently. But the two it seems weren't really aware that their ex-better halves will be present on the show, until they walked into the flamboyant abode. So while the duo maintained a great amount of dignity, Delnaz's shocked expression which lasted for only a fleeting second couldn't escape our attention.
The whacky hairdresser Sapna Bhavnani entered the sets in her funky Goth-inspired ensemble. She hardly knew anybody in the house except for Sampat Pal- who's the leader and founder of the famous group Gulabi gang. Controversial political cartoonist Aseem Trivedi entered the palatial house with an intention to bring about a change in society and he made it amply clear that he is here 'coz he loves the concept of cameras watching you all the time.
Supermodels Niketan Madhok and Karishma Kotak are the eye-candy of the show. Famous television chicks – Urvashi Dholakia, Aashka Goradia and Sayantani Ghosh graced the house with their presence and cordialness.  And remember how Ravi Kissen garnered TRPs with his candid remarks on Bigg Boss 1, this season we have famous Bhojpuri actor Nirahua on the show. But we will have to wait to discover if he will be as interesting as his Bhojpuri counterpart – Mr Kissen. Vrajesh Hirjee was also seen in the BB house.
The fifteenth contestant on the show is the common man Kashif Qureshi who got a lecture right on day 1 from Mr Sidhu 'coz he called himself a commoner. Sidhu went on and on about how Kashif shouldn't denigrate himself and should respect the fact that he's a martial arts expert, which is quite a big thing in itself. We hope the contestants keep the show less murky and more entertaining this season, which is what even Mr Khan wants of course!